Office Space Layout and Design Trends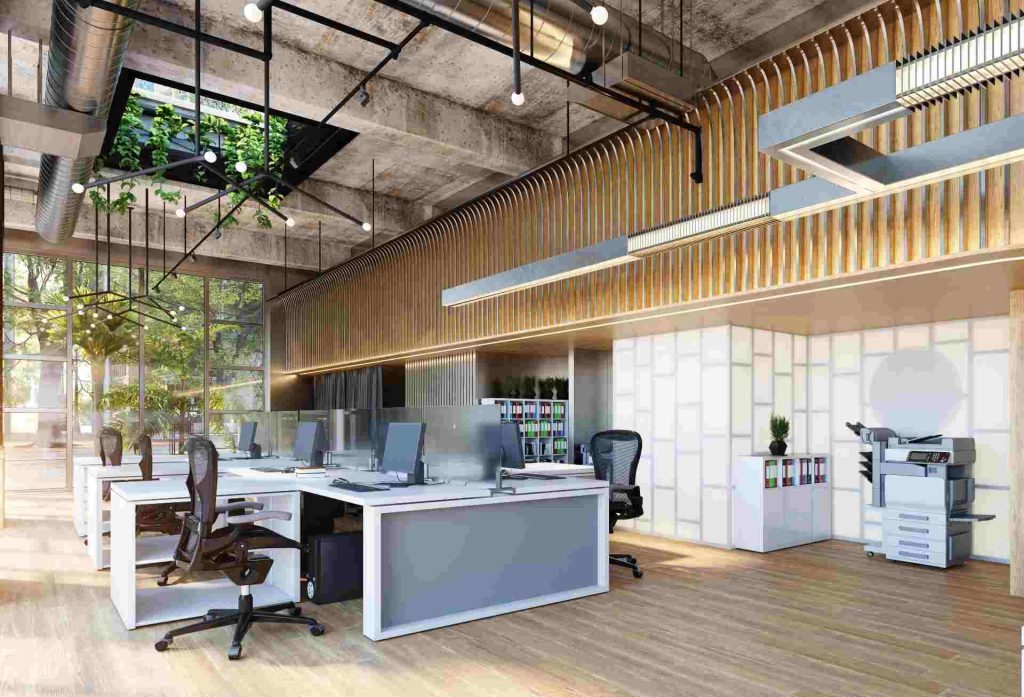 When it comes to office spaces, the layout and design play a significant role in employee productivity, satisfaction, and well-being. Over the years, office design has undergone various transformations, adapting to new trends that cater to the evolving needs of modern workplaces. In this article, we will explore some of the latest office space layout and design trends that are revolutionizing work environments.
The Rise of Open Floor Plans
Gone are the days when offices were filled with cubicles and closed doors. Open floor plans have become the norm, promoting collaboration, communication, and teamwork. These layouts feature large, shared spaces with minimal separation between employees, encouraging cross-departmental interaction and the exchange of ideas. Furthermore, open spaces foster a sense of inclusivity and create a more inviting and transparent work environment.
Flexible Workstations
With the increasing popularity of remote work and flexible schedules, office spaces need to accommodate a variety of work formats. Flexible workstations provide employees with the freedom to choose where and how they work. These workstations may include hot-desking areas, standing desks, cozy corners for relaxation, and well-lit meeting rooms. By offering a diverse range of workspaces, companies can cater to the individual preferences and work styles of their employees.
Biophilic Design
Biophilic design incorporates elements of nature into the office environment, recognizing the positive impact of natural elements on employee well-being and productivity. This trend involves incorporating natural lighting, indoor plants, green walls, and even water features into office spaces. Biophilic design reduces stress, improves air quality, and evokes a sense of connection with the natural world, ultimately enhancing employee creativity and job satisfaction.
Smart Office Technology
In the era of immense technological advancements, it's no surprise that smart office technology has become an essential element of office design. This trend includes the integration of IoT devices, such as smart lighting, temperature control systems, motion sensors, and even smart office furniture. These technologies not only provide convenience but can also contribute to energy efficiency, creating a sustainable and futuristic work environment.
Emphasis on Employee Well-being
Recognizing the importance of employee well-being, modern office designs are placing a strong emphasis on creating a healthier work environment. This trend involves the integration of wellness rooms or relaxation areas, where employees can take breaks and recharge. In addition, ergonomic furniture and adjustable workstations are becoming more prevalent to promote good posture and reduce the risks of musculoskeletal disorders. Companies are also incorporating fitness centers or partnering with nearby gyms to encourage physical fitness during work hours.
The Role of Colors and Brand Identity
Colors have a profound impact on mood and productivity. Office spaces are now moving towards incorporating colors that represent a company's brand identity. For instance, if a company embraces an energetic and dynamic brand, bold and vibrant colors might be used. Alternatively, more calm and neutral colors may be employed for companies aiming for a more soothing and relaxed environment. Strategically choosing color palettes based on brand identity can significantly affect the overall atmosphere of the office space.
Conclusion
Office space layout and design trends continue to evolve, adapting to the changing dynamics of the modern workplace. From open floor plans to biophilic design and smart office technology, companies are constantly striving to create work environments that enhance employee productivity, satisfaction, and well-being. By staying updated with these trends and incorporating them into the office design process, businesses can create spaces that are both aesthetically appealing and conducive to the success of their workforce.