Investing in Agricultural Land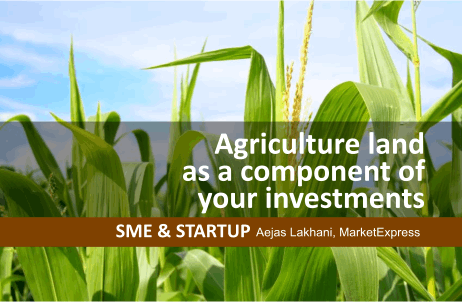 Investing in agricultural land is an increasingly popular choice for investors looking to diversify their portfolio and take advantage of the growing demand for food and resources. Agricultural land offers unique benefits and opportunities for long-term growth and stability, making it an attractive option for those seeking to make a sustainable investment.
Factors to Consider
Before investing in agricultural land, there are several key factors that should be taken into account:
1. Location
The location of the agricultural land plays a crucial role in determining its potential for profitability. Assessing factors such as climate, soil quality, access to water sources, and proximity to markets is essential. Areas with favorable conditions for growing high-value crops or raising livestock are generally more likely to yield higher returns on investment.
2. Land Size
The size of the land is another important consideration. The ideal land size will depend on the specific agricultural activities planned, such as crop cultivation or livestock farming. A larger land size generally allows for greater economies of scale, but it also requires higher initial investments and ongoing management costs.
3. Market Demand
Understanding market demand is crucial for identifying potentially profitable agricultural investments. Analyzing trends and forecasts in food demand, population growth, and changes in dietary preferences can help determine which crops or livestock are likely to be in high demand in the future. Investing in crops or livestock that align with market trends can increase the chances of a successful investment.
4. Risk Assessment
Investing in agricultural land carries inherent risks. Factors such as extreme weather events, pests and diseases, and fluctuating commodity prices can significantly impact profitability. It is crucial to conduct a thorough risk assessment and develop strategies to mitigate and manage potential risks effectively. This may involve having insurance coverage, diversification of crops or livestock, and implementing sustainable farming practices.
Benefits of Investing in Agricultural Land
Investing in agricultural land offers several benefits that make it an attractive option:
1. Tangible Asset
Agricultural land is a tangible asset, meaning it has inherent value that can be physically seen and utilized. Unlike other forms of investment like stocks or bonds, agricultural land provides the opportunity for owners to directly benefit from and control the asset.
2. Potential for Long-Term Growth
The global population is continuously growing, leading to an increased demand for food and agricultural resources. Investing in agricultural land provides the potential for long-term growth as the demand for food and resources is expected to continue rising. This sustained demand creates opportunities for price appreciation and consistent returns over time.
3. Inflation Hedge
Agricultural land has historically shown to be an effective hedge against inflation. As inflation erodes the purchasing power of money, the value of tangible assets like land tends to rise. By investing in agricultural land, investors can protect their wealth from the negative effects of inflation.
4. Diversification
Agricultural land provides an excellent opportunity for portfolio diversification. Investing in different asset classes, such as stocks, bonds, and real estate, helps spread risk and balance investment returns. Adding agricultural land to an investment portfolio can enhance diversification and reduce exposure to the volatility of other markets.
Conclusion
Investing in agricultural land can offer significant benefits, including long-term growth potential, tangible asset ownership, and diversification. However, it is essential to thoroughly research and consider various factors such as location, land size, market demand, and risk assessment before making any investment decisions. By understanding the unique characteristics of agricultural land, investors can position themselves to take advantage of the growing demand for food and resources while making a sustainable and potentially profitable investment.