Investing in Multifamily Properties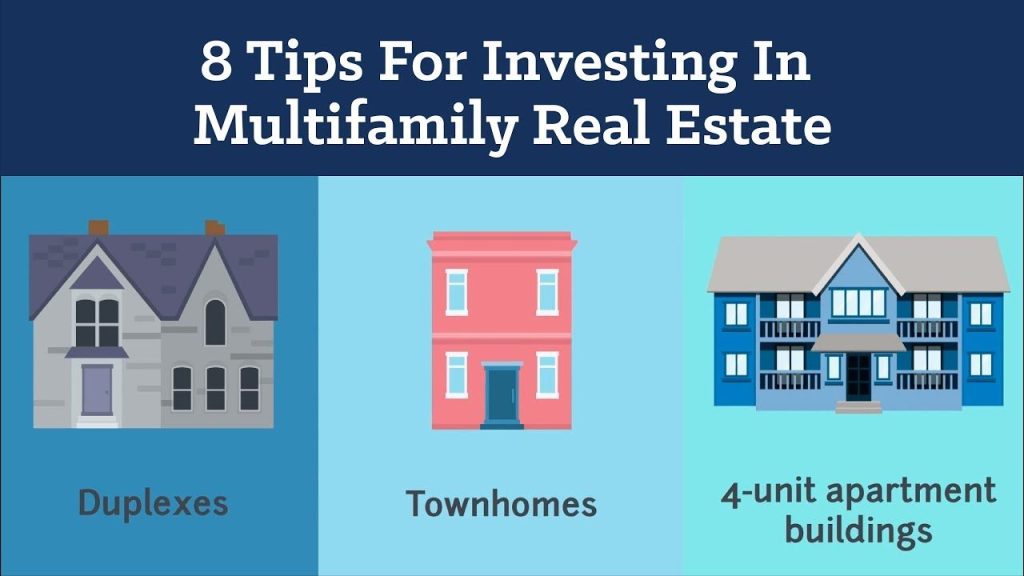 When it comes to real estate investing, multifamily properties can offer an array of benefits that make them an attractive option for investors. These properties consist of buildings with multiple residential units, such as apartments or condominiums, all located within one complex. Investing in multifamily properties can provide a steady stream of income, tax advantages, and potential long-term appreciation. In this article, we will explore the various advantages and considerations of investing in multifamily properties.
Steady Stream of Income
One of the primary advantages of investing in multifamily properties is the potential for a steady stream of income. By owning multiple units within a single complex, investors can collect rent from each unit, which adds up to a consistent cash flow. This steady income can help cover mortgage payments, property maintenance expenses, and generate passive income for the investor.
Furthermore, multifamily properties tend to have higher occupancy rates compared to single-family homes. This translates into a lower risk of having vacant units and, therefore, a more stable income. Additionally, rising rental demand due to population growth or changes in lifestyle preferences can further enhance the potential for increased rental income.
Tax Advantages
Investing in multifamily properties can provide investors with several tax advantages. One significant advantage is the ability to deduct various expenses related to property management and maintenance. These deductions can include costs for repairs, property insurance, mortgage interest, property taxes, and even professional fees, such as those paid to accountants or property managers.
In addition to deductible expenses, multifamily property owners may also benefit from depreciation deductions. The IRS allows investors to depreciate the value of a property over a set period, typically 27.5 years for residential property. This depreciation expense can be offset against rental income, resulting in reduced taxable income for the investor.
Potential for Long-Term Appreciation
Another advantage of investing in multifamily properties is the potential for long-term appreciation. While rental income provides immediate cash flow, the value of the property itself can increase over time. Several factors can contribute to property appreciation, including location, neighborhood development, and market demand.
Investing in multifamily properties in desirable areas can lead to higher demand and increased property values. Locations with access to amenities such as schools, shopping centers, public transportation, and job opportunities tend to attract more tenants. Moreover, investing in properties in areas experiencing economic growth or urban revitalization can offer even greater potential for long-term appreciation.
Considerations for Multifamily Property Investing
While multifamily property investing can be highly rewarding, there are several considerations investors should keep in mind:
Market Research:
Before investing in any multifamily property, it is crucial to conduct thorough market research. This includes analyzing local rental market trends, vacancy rates, rental rates, and potential future developments that may impact property values and rental demand.
Property Management:
Managing a multifamily property requires time, effort, and knowledge. Investors should consider whether they have the capacity and expertise to manage the property themselves or if they should hire a professional property management company. A property management firm can handle tenant screening, rent collection, maintenance, and addressing tenant issues, leaving the investor with more time to focus on other investment opportunities.
Financing Options:
Financing a multifamily property investment can be more complex than financing a single-family home. Investors should explore various financing options available to them, such as commercial loans tailored for multifamily properties. Understanding the financing terms, interest rates, and potential returns is essential for making informed investment decisions.
Risk Assessment:
Like any investment, multifamily property investing comes with its own set of risks. It is crucial to assess the market conditions, potential changes in the neighborhood, and the financial viability of the investment. Conducting a thorough risk assessment will help investors make sound investment decisions and minimize potential losses.
Final Thoughts
Investing in multifamily properties can be a profitable venture for real estate investors. The potential for a steady stream of income, tax advantages, and long-term appreciation make it an attractive investment option. However, it is crucial to conduct proper research, consider property management options, explore financing opportunities, and evaluate the associated risks. By doing so, investors can maximize the potential returns while mitigating potential pitfalls that may arise in multifamily property investing.