Risk Mitigation in Real Estate Portfolios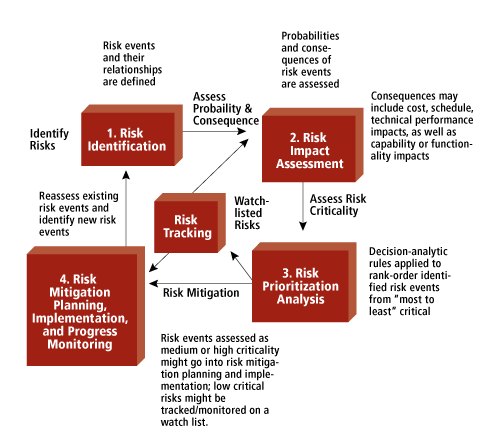 Investing in real estate can bring significant returns, but it is not without its risks. As an investor, it is essential to understand how to mitigate these risks to safeguard your portfolio. This article explores various strategies and techniques to minimize risk in real estate portfolios.
Diversification
Diversification is a crucial component of risk mitigation in real estate portfolios. By spreading investments across different types of properties, locations, and investment strategies, you can reduce the impact of any single investment failure on your overall portfolio. This lowers the risk associated with unexpected developments, such as market downturns or property-specific issues.
Thorough Due Diligence
Prior to making any real estate investment, conducting thorough due diligence is essential. This involves assessing the property's location, market conditions, demographics, and potential returns. It is also crucial to thoroughly review the property's financials, including any existing liabilities or legal issues. By conducting comprehensive research, you can identify and mitigate potential risks and make informed investment decisions.
Proactive Property Management
Effective property management plays a vital role in risk mitigation. Ensuring that properties are well-maintained, regularly inspected, and tenant issues are addressed promptly can help prevent costly damages or legal disputes. Partnering with experienced property managers who have a track record of success can provide valuable expertise in managing and mitigating potential risks.
Insurance Coverage
Insurance coverage is a fundamental risk mitigation tool for real estate investors. Adequate insurance policies should be in place to protect against risks such as property damage, liability claims, or natural disasters. Regularly reviewing and updating insurance coverage is crucial to ensure that it aligns with the evolving needs of your real estate portfolio.
Market Research and Analysis
Staying informed about market trends and conducting regular research and analysis is essential for effectively mitigating risks in real estate portfolios. This involves monitoring market conditions, rental rates, vacancy rates, and local economic indicators. By understanding both the macro and microeconomic factors impacting the real estate market, investors can make well-informed decisions that minimize the risk of financial loss.
Exit Strategies
Having well-defined exit strategies is crucial for risk mitigation in real estate portfolios. Exit strategies provide investors with options to exit an investment if it is not performing as expected or if market conditions change. These strategies may include selling the property, refinancing, or transitioning to a different investment strategy. By having multiple exit strategies in place, investors can minimize the potential negative impact of unforeseen events.
Monitoring Portfolio Performance
Continuously monitoring the performance of your real estate portfolio allows for proactive risk management. Regularly reviewing financial reports, assessing property values, and identifying underperforming assets enables investors to take timely corrective measures. This monitoring ensures that potential risks are identified early and appropriate actions are taken to safeguard the overall portfolio.
Conclusion
Risk mitigation is a critical aspect of managing real estate portfolios. By diversifying investments, conducting thorough due diligence, proactively managing properties, obtaining the right insurance coverage, staying informed through market research, defining exit strategies, and monitoring performance, investors can significantly minimize potential risks. Employing these strategies will not only protect your investments but also increase the likelihood of long-term success in the real estate market.