Unlocking Financial Freedom: Real Estate Investments That Pay Off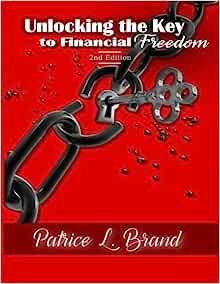 Unlocking Financial Freedom: Real Estate Investments That Pay Off

Investing in real estate can be a lucrative and rewarding venture. With the potential to generate ongoing passive income, real estate investments can pave the way towards financial freedom. However, like any investment, it is crucial to understand various factors and considerations to ensure your investments pay off.
1. Conduct thorough research
Before diving into the world of real estate investments, it is essential to conduct extensive research. Look into different locations, property types, and market trends. Familiarize yourself with key real estate terms, such as cap rate, vacancy rate, and cash-on-cash return.
By understanding the market, you can identify areas with high potential for growth and profitability. Research also helps you determine the demand for rental properties in specific regions and avoid areas with declining property values.
2. Determine your investment strategy
There are various investment strategies in real estate, and choosing the one that aligns with your goals is crucial. Some popular strategies include buy-and-hold, fix-and-flip, and rental properties.
Buy-and-hold involves purchasing properties with the intention of holding onto them for an extended period. This strategy focuses on generating passive income through rental payments. Fix-and-flip, on the other hand, involves buying distressed properties, renovating them, and selling them at a higher price.
Rental properties entail investing in properties and renting them out to tenants. This strategy allows for long-term income and appreciation potential. Determine which strategy best suits your financial goals, risk tolerance, and available resources.
3. Analyze potential returns
When evaluating real estate investments, it is crucial to analyze the potential returns. This involves considering the property's cash flow, appreciation potential, and overall return on investment.
The cash flow is the income generated from the property after deducting expenses such as mortgage payments, property taxes, and maintenance costs. Positive cash flow ensures ongoing income, while negative cash flow may lead to financial strain.
Appreciation potential refers to the property's ability to increase in value over time. By selecting properties in areas with positive economic growth prospects, you can benefit from appreciation and potentially sell the property for a profit.
Return on investment (ROI) considers both the cash flow and appreciation potential. It helps measure the profitability of the investment by comparing the initial investment cost and the overall return.
4. Create a solid financial plan
Before investing in real estate, it is essential to create a solid financial plan. Determine your budget and how much you are willing to invest. Consider factors such as down payments, mortgage payments, taxes, insurance, and ongoing maintenance costs.
Moreover, consider financing options and determine whether you will utilize cash or mortgage. Analyze the financial impact of your investment and create a timeline for achieving your goals.
5. Seek professional advice
Seeking professional advice from real estate agents, financial advisors, and property managers can prove invaluable in ensuring successful real estate investments.
Real estate agents can assist in identifying lucrative investment opportunities and negotiating the best deals. Financial advisors can guide you in creating a comprehensive financial plan and evaluate the potential risks and rewards associated with specific properties.
Property managers can help streamline property management tasks, such as tenant selection, rent collection, and maintenance, ensuring optimal returns on your investments.
Conclusion
Real estate investments have the potential to unlock financial freedom and provide a steady stream of passive income. However, success in this field requires thorough research, a sound investment strategy, financial planning, and professional guidance.
By carefully considering these factors and making informed decisions, you can make real estate investments that pay off and pave the way towards a prosperous and financially secure future.