Real Estate Investment Guide: Essential Tips for Successful Ventures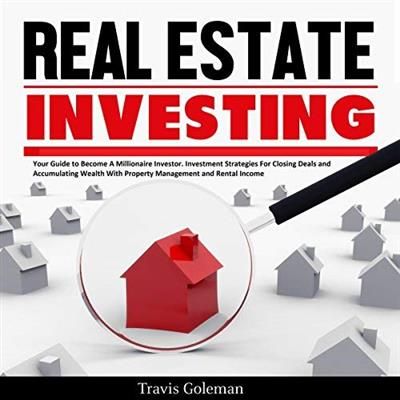 Real Estate Investment Guide: Essential Tips for Successful Ventures
Introduction
Investing in real estate can be a profitable and fulfilling venture if done right. Whether you are a seasoned investor or just starting out, it is crucial to have a well-structured plan in order to maximize your returns and minimize risks. This article will provide you with essential tips for successful real estate investments.
1. Set Clear Investment Goals
Before diving into the real estate market, it is important to define your investment goals. Are you looking for short-term profits or long-term wealth accumulation? Are you interested in residential properties or commercial spaces? Clearly defining your objectives will help you make informed decisions throughout your investment journey.
2. Conduct Thorough Research
One of the most crucial aspects of real estate investment is research. Familiarize yourself with the local market, including property values, rental rates, and market trends. Analyze the potential growth of the area and examine factors such as proximity to amenities, schools, and transportation, which can greatly impact property values.
3. Build a Reliable Network
Networking is essential in any industry, and real estate is no exception. Build relationships with local agents, brokers, contractors, and property managers. These connections can provide valuable insights, potential investment opportunities, and even assist in the management of your properties.
4. Create a Solid Financial Plan
Real estate investments require proper financial planning. Assess your available funds and determine how much you can comfortably invest. Consider hiring a financial advisor or a mortgage broker to help you understand your financing options and ensure that you make sound financial decisions.
5. Diversify Your Portfolio
Just like in any investment, diversification is key. Don't put all your eggs in one basket. Spread out your investments across different locations and types of properties to mitigate risks. This strategy can provide a stable income stream even if one investment underperforms.
6. Analyze Potential Returns
Before making an investment, carefully analyze the potential returns. Consider factors such as cash flow, appreciation potential, rental demand, and expected expenses. Determine if the investment aligns with your financial goals and if it is worth the risk.
7. Plan for Maintenance and Repairs
Owning real estate properties means being responsible for their maintenance and repairs. Budget for regular maintenance, unforeseen repairs, and vacancy periods. Taking care of your properties will not only maintain their value but also improve tenant satisfaction and minimize potential issues.
8. Stay Updated with Regulations
Real estate regulations can vary from one location to another. Stay up to date with local laws, zoning regulations, and landlord-tenant laws. This knowledge will protect your investment, prevent legal issues, and ensure a smooth operation of your real estate ventures.
9. Be Patient
Real estate investments are long-term endeavors. Don't expect overnight success. It takes time to find profitable properties, secure financing, manage tenants, and achieve a return on investment. Be patient and stay committed to your goals, and success will follow.
Conclusion
Real estate investment can be a lucrative journey if approached with careful planning, research, and patience. Set clear goals, conduct thorough research, build a reliable network, and create a solid financial plan. Diversify your portfolio and analyze potential returns. Plan for maintenance and stay updated with regulations. With these essential tips in mind, you are well on your way to a successful and fulfilling real estate investment venture.