Cutting-Edge Architecture: Exploring Innovative New Developments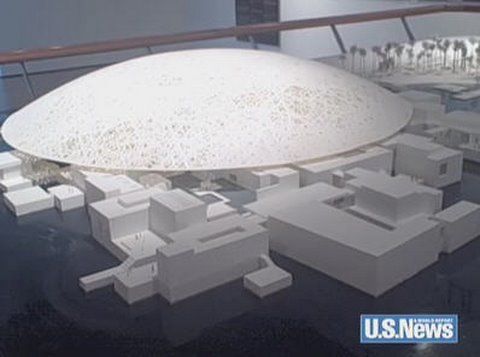 Cutting-Edge Architecture: Exploring Innovative New Developments
The Evolution of Architecture
Architecture is a field that constantly evolves, pushing the boundaries of creativity and innovation. Throughout history, architects have embraced new technologies, materials, and design philosophies to create structures that amaze and inspire. In recent years, there has been a surge of cutting-edge architecture that challenges traditional norms and explores new ways to shape our built environment.
Integrating Nature and Technology
One of the most exciting trends in contemporary architecture is the integration of nature and technology. Architects are finding innovative ways to incorporate natural elements into their designs while harnessing the power of technology to create sustainable and efficient structures. From green roofs and living walls to advanced building systems that optimize energy consumption, these developments aim to minimize the environmental impact of buildings while enhancing the well-being of occupants.
Smart Cities and Intelligent Buildings
Another area of cutting-edge architecture is the concept of smart cities and intelligent buildings. With the rise of the Internet of Things (IoT), architects are envisioning a future where buildings and cities are seamlessly interconnected. These intelligent structures will use data and automation to improve the quality of life for residents, enhance energy efficiency, and streamline operations. Imagine buildings that can adapt to their surroundings, self-monitor for maintenance, and optimize resource usage in real-time.
Parametric Design and Digital Fabrication
Parametric design and digital fabrication have revolutionized the way architects conceptualize and construct buildings. Using sophisticated computer algorithms, architects can create complex and fluid forms that were once deemed impossible. These designs are then brought to life using advanced fabrication techniques such as 3D printing and robotic construction. The result is a new generation of buildings that are not only aesthetically striking but also structurally efficient.
The Rise of Adaptive Reuse
In a world striving for sustainability, adaptive reuse has become a significant trend within cutting-edge architecture. Instead of demolishing existing structures, architects are repurposing them for new uses. This approach celebrates the history and character of old buildings while reducing waste and preserving resources. Adaptive reuse projects often involve transforming factories into residential lofts, converting warehouses into office spaces, or renovating historic buildings for modern functions. They not only breathe new life into these structures but also contribute to the preservation of our architectural heritage.