Co-Working Spaces: A Growth Opportunity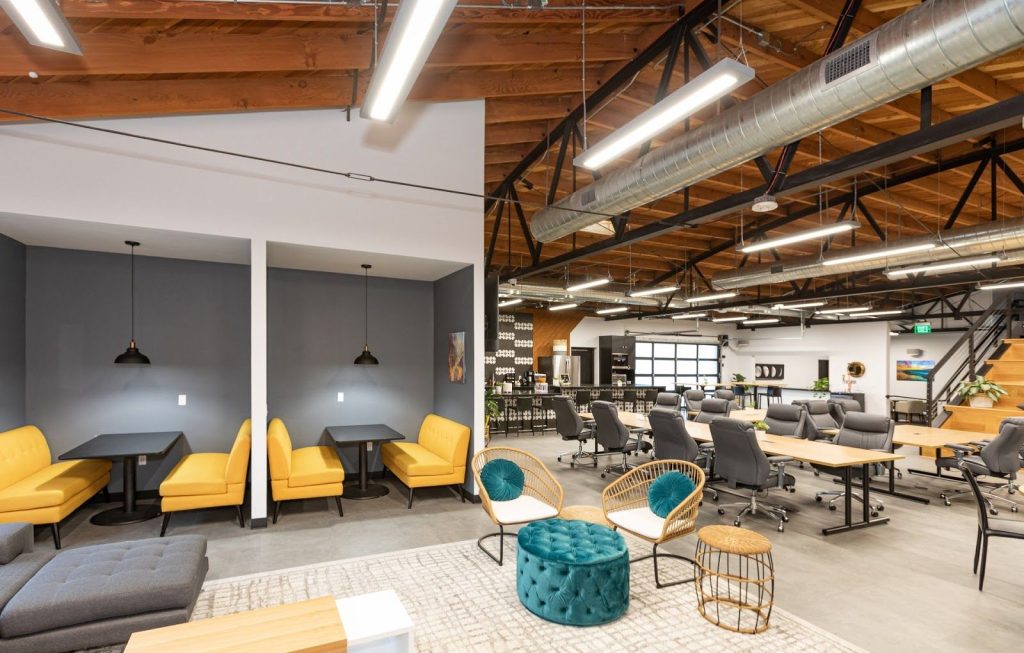 In recent years, the concept of co-working spaces has gained significant traction, revolutionizing the way people work. Co-working spaces are shared workspaces where individuals from different fields and companies come together to work on their respective projects. This trend has been on the rise due to its numerous benefits and flexibility.
The Benefits of Co-Working Spaces
Co-working spaces provide an ideal environment for freelancers, entrepreneurs, and start-ups to thrive. Here are some key benefits:
1. Cost-effectiveness
One of the main advantages of co-working spaces is their cost-effectiveness. Renting an entire office or working from home can be expensive, making it challenging for small businesses and individuals. Co-working spaces offer an affordable alternative, allowing people to share the cost of infrastructure and services such as internet, utilities, and office equipment.
2. Networking Opportunities
Working alongside professionals from various industries opens up invaluable networking opportunities. Co-working spaces foster collaboration and interaction among like-minded individuals, creating a supportive community. The chance to connect with potential clients, partners, and mentors can significantly boost business growth and development.
3. Flexibility and Productivity
Co-working spaces offer flexibility in terms of working hours and location. Individuals can choose when and where they want to work, accommodating their personal schedules and preferences. Moreover, these spaces are designed to enhance productivity, providing a professional and inspiring environment that promotes focus and concentration.
4. Access to Amenities
Most co-working spaces are well-equipped with modern amenities such as conference rooms, high-speed internet, printing facilities, and shared kitchen areas. These amenities are typically shared among members, eliminating the need for separate installations. As a result, individuals can work efficiently without worrying about infrastructure maintenance.
The Growth Potential
The co-working industry has seen remarkable growth in recent years, and its potential for further expansion is immense. Here are a few factors contributing to this growth:
1. Increasing Entrepreneurship
The rise of entrepreneurship and self-employment has fueled the demand for co-working spaces. As more professionals prefer flexible working arrangements and start their own businesses, the need for affordable and collaborative workspaces continues to grow.
2. Remote Work Trends
The COVID-19 pandemic has accelerated the adoption of remote work. Many companies have embraced remote work policies, realizing the benefits of a distributed workforce. Co-working spaces provide an attractive solution for remote workers, offering a professional alternative to working from home.
3. Corporate Interest
Large corporations are also recognizing the advantages of co-working spaces. They are increasingly embracing the concept to foster innovation and provide flexible work options for their employees. Collaboration between corporate teams and start-ups within co-working spaces can lead to unique synergies and opportunities for growth.
4. Global Expansion
The co-working industry is not limited to specific regions or countries. It has gained significant popularity worldwide. As more economies evolve and focus on entrepreneurship and innovation, the demand for co-working spaces will continue to rise globally.
The Future Outlook
As the co-working trend continues to grow, it is expected to become an integral part of the future of work. With its flexibility, cost-effectiveness, and collaborative environment, co-working spaces provide an attractive alternative to traditional office setups.
Moreover, as technology advances, co-working spaces have the potential to incorporate innovative features such as smart offices, virtual reality meeting rooms, and enhanced connectivity.
In conclusion, co-working spaces present a significant growth opportunity for entrepreneurs, freelancers, and businesses of all sizes. The benefits they offer, coupled with the ongoing trends and corporate interest, make co-working spaces a promising option for the future of work.