Efficiency Matters: Optimize Property Management for Maximum Results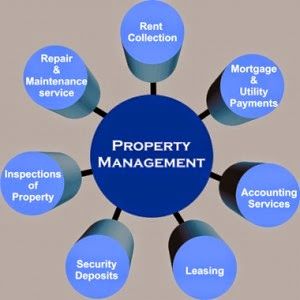 Efficiency Matters: Optimize Property Management for Maximum Results
Introduction
Property management is a complex and demanding field that requires careful attention to detail and effective organization in order to achieve maximum results. With so many tasks and responsibilities to handle, property managers must find ways to streamline their processes and increase efficiency.
The Importance of Efficiency
Efficiency is crucial in property management because it ensures that tasks are completed in a timely manner, resources are utilized effectively, and tenants are satisfied. When property management operations are inefficient, it can lead to unnecessary delays, wasted resources, and unhappy tenants.
By optimizing property management processes, managers can allocate their limited time and resources more effectively, ultimately resulting in improved profitability and tenant satisfaction.
Streamlining Communication
Effective communication is vital in property management, but it can also be a major source of inefficiency if not handled properly. By implementing communication tools and strategies, such as email templates, automated messaging systems, and centralized communication platforms, property managers can streamline communication with tenants, maintenance staff, and other stakeholders.
Automating Repetitive Tasks
Property management involves a variety of repetitive tasks, such as rent collection, maintenance requests, and lease renewal reminders. These tasks can consume a significant amount of time and resources if done manually. However, by leveraging technology and automation, property managers can greatly reduce the time and effort required for these tasks.
For example, online rent payment portals can automate rent collection, eliminating the need for manual processing and reducing the risk of errors. Similarly, maintenance tracking software can streamline maintenance requests, allowing property managers to quickly assign and prioritize tasks, track progress, and communicate updates to tenants.
Utilizing Property Management Software
One of the most effective ways to optimize property management processes is by using dedicated property management software. These tools provide a wide range of features and functionalities that simplify various tasks, such as tenant screening, lease management, financial reporting, and maintenance tracking.
Property management software allows for centralized data management, eliminating the need for multiple spreadsheets and manual record-keeping. It also provides real-time access to important information, enabling property managers to make informed decisions quickly and efficiently.
Outsourcing Non-core Activities
Property managers often find themselves overwhelmed with administrative tasks and operations that are not directly related to their core responsibilities. By outsourcing non-core activities, such as accounting, marketing, and legal tasks, property managers can free up valuable time and resources to focus on more critical aspects of their role.
Outsourcing these tasks to professionals who specialize in their respective fields not only increases efficiency but also ensures that these activities are performed to the highest standards. Property managers can then concentrate on providing exceptional customer service, improving property maintenance, and optimizing overall operations.
Conclusion
Efficiency is a key factor in the success of property management operations. By streamlining communication, automating repetitive tasks, utilizing property management software, and outsourcing non-core activities, property managers can optimize their processes to achieve maximum results. Embracing efficiency not only benefits the property manager but also leads to improved tenant satisfaction, increased profitability, and overall success in the competitive property management industry.