Buying a Home? Follow These Expert Tips for a Smooth Process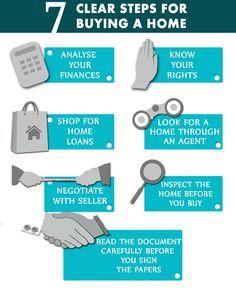 Buying a Home? Follow These Expert Tips for a Smooth Process
Introduction
Buying a home is a significant financial decision and can often be an overwhelming process. However, with the right preparation and guidance, you can make the journey to homeownership smooth and stress-free. In this article, we will share expert tips that will assist you in navigating the home buying process more effectively.
1. Define Your Budget
Before you start looking at homes, it is crucial to evaluate your finances and define your budget. Take into account your income, existing debt, monthly expenses, and consider pre-approval for a mortgage loan. Knowing your budget will help you focus your search on homes that are affordable and within your financial means.
2. Research and Choose the Right Real Estate Agent
Partnering with an experienced and trustworthy real estate agent can make a world of difference when buying a home. They can guide you through the entire process, provide valuable insights, negotiate on your behalf, and help you find the perfect property that meets your requirements. Spend time researching and selecting an agent who specializes in the area you wish to buy your home in.
3. Identify Your Must-Haves and Deal Breakers
Make a list of your "must-haves" and "deal breakers" for your future home. These criteria could include location, number of bedrooms, proximity to schools or public transportation, and any other specific features you desire. Having a clear idea of what you need will streamline the process and prevent you from wasting time on properties that do not meet your criteria.
4. Arrange Financing and Get Pre-Approved
Securing financing is a crucial step in the home buying process. Research different mortgage options, compare interest rates, and choose a lender that offers favorable terms. Getting pre-approved for a mortgage will provide you with a clear picture of your borrowing power and strengthens your position when making offers.
5. Conduct Thorough Inspections and Assessments
When you find a promising property, ensure you have thorough inspections and assessments conducted by professionals. Hire a licensed home inspector who will examine the property for any underlying issues, such as structural problems or pest infestations. Additionally, conduct a thorough evaluation of the neighborhood, considering factors like crime rates, schools, amenities, and future development plans.
6. Negotiate and Make Informed Decisions
Once you have found your dream home, it's time to negotiate! Work closely with your real estate agent to determine a fair offer based on market research and the condition of the property. Keep in mind your budget, contingencies, and potential repairs or improvements required. Negotiating effectively will help you secure the best possible deal.
7. Complete the Required Paperwork
Buying a home involves a significant amount of paperwork. Ensure you understand all the legal documents involved and work closely with your agent and a real estate attorney to navigate through the process. This step helps ensure a smooth and hassle-free transaction.
Conclusion
Buying a home can be an exciting and rewarding journey. By following these expert tips, you can streamline the process and make well-informed decisions along the way. Remember to define your budget, choose the right real estate agent, identify your must-haves, arrange financing, conduct thorough inspections, negotiate wisely, and complete all necessary paperwork. With proper planning and preparation, you'll soon be holding the keys to your dream home!