Selling Strategies that Work: Get Your Home Sold Fast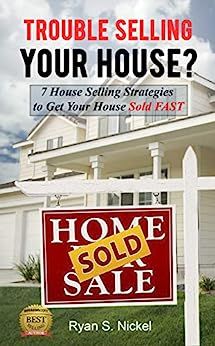 Selling Strategies that Work: Get Your Home Sold Fast
The Importance of Effective Selling Strategies
When it comes to selling your home, utilizing effective strategies can significantly impact how quickly you can close the deal. With the real estate market becoming increasingly competitive, it is crucial to employ tactics that will make your property stand out from the rest.
1. Set the Right Price
Pricing your home appropriately is key to attracting potential buyers. Conduct thorough market research and consult with real estate professionals to determine the optimal price for your property. While it may be tempting to overprice in hopes of negotiating down, this strategy can often drive away potential buyers.
2. Enhance Curb Appeal
First impressions matter, so make sure your home is visually appealing from the outside. Simple fixes like cleaning the yard, repairing any visible damages, and adding some colorful plants can significantly enhance your property's curb appeal. Remember, a well-maintained exterior sets the tone for what potential buyers can expect inside.
3. Stage the Interior
Staging your home can help buyers visualize themselves living in the space and create an emotional connection. Decluttering, depersonalizing, and arranging furniture in an inviting and functional manner can increase the perceived value of your property.
4. Utilize Professional Photography
In today's digital age, high-quality photos are essential for creating a strong online presence. Hiring a professional real estate photographer can make a significant difference in attracting potential buyers. Capturing the best features of your home through captivating visuals can generate more interest and leads.
5. Leverage Online Marketing
Maximize your home's exposure by listing it on relevant real estate websites and social media platforms. Use compelling descriptions and highlight its unique selling points to grab attention. Additionally, consider creating a dedicated website or virtual tour to provide potential buyers with an in-depth look at your property.
6. Host Open Houses
Open houses provide an excellent opportunity for potential buyers to explore your home and ask questions. Ensure your property is well-prepared and staged before hosting these events. Get feedback from visitors to understand any areas that may need improvement.
7. Engage with a Reliable Real Estate Agent
Partnering with a knowledgeable and experienced real estate agent can significantly simplify the selling process. They have access to a vast network of potential buyers and can handle negotiations on your behalf. Choose an agent with a strong track record and positive references.
8. Be Flexible and Responsive
Being flexible with showings and responsive to inquiries demonstrates your commitment to selling your home. Potential buyers appreciate sellers who are accommodating and prompt in their communication. Make sure to keep your schedule flexible and respond to inquiries in a timely manner.
By implementing these selling strategies, you can increase your chances of selling your home fast in a competitive market. Take the necessary steps to make your home appealing, market it effectively, and partner with professionals, and you'll be on your way to a successful sale.