Stand Out from the Crowd: Strategic Tips to Sell Your Home Quickly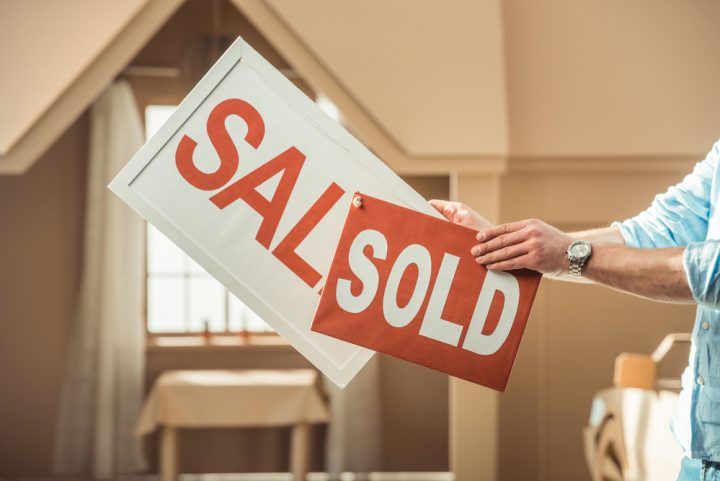 Stand Out from the Crowd: Strategic Tips to Sell Your Home Quickly

Selling your home can be an overwhelming and time-consuming process. From finding the right real estate agent to staging your home for potential buyers, there are several factors to consider. However, with a strategic approach, you can stand out from the crowd and sell your home quickly. Here are some tips to help you along the way:
Select the Right real Estate Agent
The first step in selling your home quickly is to find a reputable and experienced real estate agent. Look for an agent who has a proven track record of selling homes in your area. They will have a deep understanding of the local market and will be able to price your home correctly. Additionally, a good agent will have a network of potential buyers and will know how to effectively market your property.
Depersonalize and Declutter
When potential buyers visit your home, they want to be able to envision themselves living there. To make this easier, you need to depersonalize your space. Remove family photos, personal mementos, and any other items that are specific to your taste. This allows buyers to imagine their own belongings in the home. Additionally, decluttering your space creates a sense of openness and makes your home appear larger and more inviting.
Stage Your Home
Staging your home can make a significant difference in how quickly it sells. Consider hiring a professional stager or consult with your real estate agent for tips on how to best showcase your home. Staging involves arranging furniture, artwork, and accessories in a way that highlights the home's best features and creates an appealing atmosphere. This gives potential buyers a positive first impression and helps them visualize the full potential of each room.
Enhance Your Curb Appeal
The first thing potential buyers see when they arrive at your home is the exterior. Make sure your curb appeal is on point by maintaining a well-manicured lawn, adding potted plants or flowers, and giving your front door a fresh coat of paint. Consider power washing your home's exterior to remove any dirt or grime. A welcoming and attractive exterior will entice buyers and make them eager to see the rest of your home.
Highlight Unique Features
If your home has any unique features or upgrades, make sure to highlight them during showings and in your marketing materials. Whether it's a gourmet kitchen, a backyard oasis, or energy-efficient appliances, these distinctive elements can make your home stand out from the competition and attract buyers who are looking for something special.
Use High-Quality Photos and Videos
In this digital age, online presence is crucial when selling your home quickly. To capture the attention of potential buyers, use high-quality photos and videos in your online listings. Consider hiring a professional photographer to showcase your home in the best possible light. Clear and visually appealing visuals will generate more interest and may result in more showings and offers.
Pricing Your Home Competitively
One of the most crucial factors in selling your home quickly is setting the right price. Your real estate agent will help you determine a competitive and realistic price based on market trends and comparable sales in your area. Overpricing your home can deter buyers, while underpricing it may lead to missed opportunities. Striking the right balance is vital for attracting buyers and closing the deal promptly.
Be Flexible with Showings and Negotiations
Lastly, to sell your home quickly, you must be flexible with showings and negotiations. Make your home available for showings at different times of the day, including weekends. Accommodating potential buyers' schedules can increase the number of showings and, ultimately, the chances of receiving an offer. Additionally, be open to negotiating with buyers to find a mutually beneficial agreement that encourages a faster sale.
By following these strategic tips, you can stand out from the crowd and sell your home quickly. Remember, the key is to present your home in the best possible way, price it competitively, and be flexible in your approach. With the right mindset and preparation, you can attract potential buyers and close the deal on your terms.