Real Estate Market Watch: Stay Informed about the Latest Trends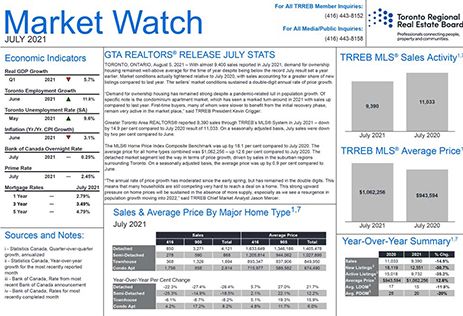 Real Estate Market Watch: Stay Informed about the Latest Trends

The real estate market is a dynamic industry that is constantly evolving. If you are a homeowner, investor, or simply interested in the housing market, it is crucial to stay informed about the latest trends that can impact your decisions. In this article, we will explore some key elements of the real estate market and how you can keep yourself up-to-date.
The Importance of Market Watch
Market watch refers to the process of actively observing and analyzing the trends, patterns, and changes in the real estate market. By keeping an eye on the market, you can make informed decisions regarding property purchases, sales, and investments.
Tracking Property Prices
One significant aspect of market watch is tracking property prices. Understanding the current market value of properties in your area or areas you are interested in can help you determine whether it is a good time to buy or sell. Online platforms and local real estate agencies can provide you with accurate data and trends in property prices.
Mortgage Rates and Financial Indicators
Another crucial factor to consider when staying informed about the real estate market is monitoring mortgage rates and financial indicators. Interest rates play a vital role in the affordability and attractiveness of properties. Keeping track of mortgage rates can help you decide when to apply for a loan or refinance an existing one.
Additionally, paying attention to financial indicators such as employment rates, GDP growth, and inflation can provide insights into the overall health of the economy and its impact on the real estate market. These indicators can influence property prices, demand, and the availability of mortgage loans.
Local Development and Infrastructure
Monitoring local development and infrastructure projects can give you a glimpse into the future demand for properties in a particular area. For example, the announcement of a new commercial zone or the construction of a high-speed transportation system can greatly impact property values in that region. Additionally, keeping an eye on upcoming infrastructure projects can help you identify potential investment opportunities.
Real Estate News and Reports
One of the most effective ways to stay informed about the latest trends in the real estate market is by reading news articles and reports. Many reputable publications and websites provide valuable insights and analysis of the current state of the industry. Subscribing to industry-specific newsletters and following influential real estate professionals can also keep you updated with the most relevant information.
Networking and Professional Associations
Networking with professionals in the real estate industry, such as realtors, investors, and developers, can provide you with insider knowledge and early access to upcoming opportunities. Joining professional associations and attending industry events can help you stay connected and gain valuable insights from experienced individuals.
Conclusion
Staying informed about the latest trends in the real estate market is essential for making informed decisions. Whether you are a homeowner or an investor, tracking property prices, monitoring mortgage rates and financial indicators, staying updated on local development and infrastructure, reading real estate news, and networking with industry professionals can greatly enhance your understanding of the market. By staying informed, you can seize opportunities, avoid potential pitfalls, and stay ahead in the dynamic world of real estate.