Sell with Confidence: Effective Strategies for Home Sellers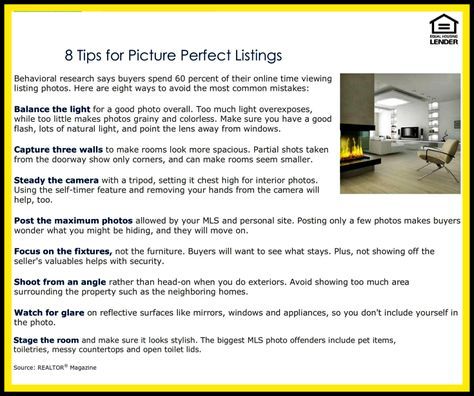 Sell with Confidence: Effective Strategies for Home Sellers
Importance of Effective Strategies for Home Sellers
Selling a home can be a stressful and emotional experience for many homeowners. However, with the right strategies in place, you can sell your home with confidence and achieve the best possible outcome. It is essential to have a well-thought-out plan and utilize effective selling techniques to maximize your chances of success.
Pricing Your Home Competitively
One of the most critical factors in selling a home quickly and for a fair price is pricing it competitively. Conduct thorough research on the current market conditions, recent sales of similar properties in your area, and consult with a real estate professional to determine an accurate and attractive asking price. Pricing your home too high may discourage potential buyers, while pricing it too low may lead to missed opportunities. Striking the right balance is key.
Showcasing Your Home's Best Features
When selling your home, it's crucial to highlight its unique and desirable features. Decluttering and staging your home can make it more appealing to potential buyers. Consider hiring a professional stager to arrange furniture, decor, and create an inviting atmosphere. Additionally, ensure your home is clean, well-maintained, and that necessary repairs are taken care of.
Increase Your Home's Curb Appeal
First impressions matter, and the exterior of your home is the first thing potential buyers see. Enhancing your home's curb appeal can significantly impact how quickly it sells. Simple tasks such as cleaning the front yard, trimming bushes, repainting the front door, and adding some fresh flowers or plants can make a substantial difference. Make sure your home looks inviting and well-maintained from the outside.
Create an Effective Marketing Plan
Gone are the days of simply placing a "For Sale" sign in your yard and hoping for interested buyers. In today's digital age, having a robust marketing plan is crucial to reaching potential buyers. Utilize online platforms such as real estate websites, social media, and professional photography to showcase your home's best features. Consider hiring a professional real estate photographer and creating virtual tours to attract more attention and increase the chances of getting offers.
Work with a Knowledgeable and Trustworthy Real Estate Agent
A skilled and experienced real estate agent can be instrumental in guiding you through the selling process and negotiating the best deal. Look for an agent who has a good track record and can provide you with references. They will have extensive knowledge of the market, help you navigate paperwork and legal processes, and offer valuable advice based on their expertise. Collaborating with a reliable agent can significantly increase your confidence during the selling process.
Stay Flexible and Open to Negotiations
Flexibility is key when selling a home. Be open to negotiating the price, terms, and conditions of the sale. Understand that buyers may request repairs or adjustments. Being willing to compromise can help keep potential buyers engaged and increase your chances of closing the deal.
In conclusion
Selling a home can be a complex process, but with the right strategies in place and a confident mindset, you can achieve a successful sale. Pricing your home competitively, showcasing its best features, enhancing curb appeal, implementing an effective marketing plan, working with a trusted real estate agent, and staying open to negotiations are all essential elements to ensure a smooth and satisfactory selling experience.