Energy-Efficient Upgrades for Homeowners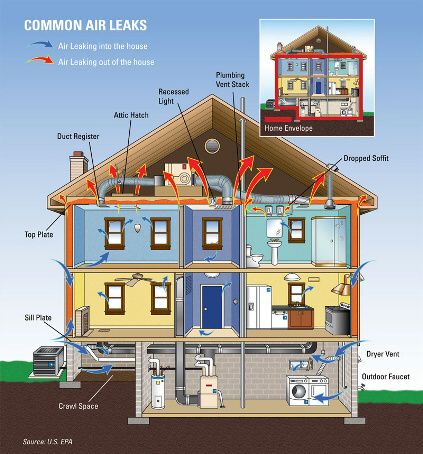 The increasing cost of energy and the concern for the environment have led many homeowners to seek out energy-efficient upgrades for their homes. Not only do these upgrades help reduce energy consumption, but they also result in significant cost savings. In this article, we will explore some of the top energy-efficient upgrades that homeowners can consider to make their homes more eco-friendly and sustainable.
1. Insulation
Proper insulation is the foundation of an energy-efficient home. Upgrading and improving insulation in your home can help retain heat during winter and keep it cooler during summer. This reduces the need for excessive heating and cooling, ultimately reducing energy consumption.
2. Energy-Efficient Windows
Windows play a crucial role in the energy efficiency of a home. Replacing old, leaky windows with energy-efficient ones can significantly improve insulation and prevent heat loss or gain. Energy-efficient windows are designed to keep the outside temperature separate from the indoor environment, reducing the need for constant air conditioning or heating.
3. LED Lighting
Replacing traditional incandescent bulbs with LED lighting is a simple yet effective way to make your home more energy-efficient. LED bulbs consume significantly less energy and have a longer lifespan, making them both environmentally friendly and cost-effective.
4. Smart Thermostats
Installing a smart thermostat allows you to control the temperature in your home more efficiently. These devices can automatically adjust the temperature based on your habits, ensuring optimal comfort while minimizing energy waste. Smart thermostats can also be controlled remotely through smartphones, allowing homeowners to make adjustments even when they are away.
5. Solar Panels
Solar panels are an excellent long-term investment for homeowners who want to reduce their reliance on traditional energy sources. By harnessing the sun's energy, solar panels can provide clean and renewable power for your home. While the initial installation cost may be high, solar panels can significantly reduce your energy bills over time and even generate surplus electricity that can be sold back to the grid.
6. Energy-Efficient Appliances
Upgrading to energy-efficient appliances can have a substantial impact on your home's energy consumption. Look for appliances with the Energy Star label, which indicates that they meet strict energy efficiency standards. Energy-efficient appliances not only reduce electricity usage but also perform better and have a longer lifespan.
7. Water-Saving Fixtures
Conserving water is crucial for both the environment and your water bills. Installing low-flow showerheads, faucets, and toilets can significantly reduce water usage without compromising functionality. These fixtures restrict water flow while maintaining adequate pressure, resulting in water savings of up to 50% without sacrificing comfort.
8. Insulated Doors
Just like windows, doors can be a source of unnecessary heat gain or loss. Installing insulated doors can improve energy efficiency by preventing drafts and maintaining a consistent indoor temperature. Look for doors with a high insulation rating and weatherstripping to ensure a tight seal.
9. Programmable Lighting Controls
Programmable lighting controls, such as motion sensors or timers, allow homeowners to automate lighting and minimize unnecessary electricity usage. These controls ensure that lights are only on when needed, reducing energy waste and lowering electricity bills.
10. Energy Audits
For a comprehensive approach to energy efficiency, consider getting a professional energy audit for your home. Energy auditors can identify areas of energy loss, provide detailed recommendations, and offer tailored solutions for energy-efficient upgrades specific to your home. Investing in an energy audit can help you prioritize upgrades and maximize energy savings.
By incorporating these energy-efficient upgrades into their homes, homeowners can enjoy a more comfortable living environment, reduce their ecological footprint, and save money in the long run. Embracing sustainability is not only beneficial for the environment but also for the well-being and financial stability of homeowners.