The Pros and Cons of Renting vs. Buying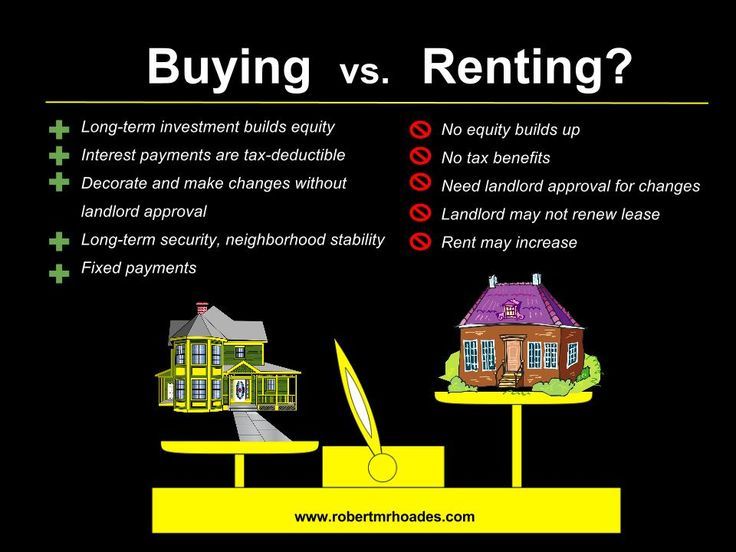 When it comes to housing, one of the most significant choices individuals and families face is whether to rent or buy a property. Renting and buying both have their advantages and disadvantages, and it is crucial to consider various factors before making a decision. In this article, we will explore the pros and cons of renting and buying, allowing you to make an informed choice based on your specific circumstances and goals.
Pros of Renting
Flexibility
Renting offers greater flexibility compared to buying a property. Leases usually come in shorter terms, typically one year or less, allowing you to relocate more easily if needed. Renting is an excellent option for individuals who frequently change jobs or enjoy experiencing different neighborhoods or cities without long-term commitment.
Lower upfront costs
Another advantage of renting is the lower upfront costs. When renting, you generally pay a security deposit and the first month's rent, which is significantly less expensive than the down payment required for buying a home. Additionally, renters avoid expenses associated with property maintenance, such as repairs and renovations.
Avoidance of market fluctuations
Renters are not affected by fluctuations in the housing market. If property values decrease, homeowners may find themselves with a mortgage greater than the value of their home, leading to negative equity. Renters, however, have the option to move to a more affordable area or find a rental property with a lower rate, avoiding the burden of being underwater on a mortgage.
Cons of Renting
Lack of equity
One of the significant downsides of renting is the lack of equity accumulation. Rent payments do not contribute towards ownership, leaving renters with no tangible asset at the end of their lease term. Buying a property, on the other hand, builds equity over time, providing a long-term financial advantage.
No control over the property
Renters have limited control over the property they are living in. Property owners may impose restrictions, such as limitations on pets, renovations, or even redecorating. Additionally, the lease agreement may not allow for certain modifications, limiting tenants' ability to personalize their homes according to their preferences.
Pros of Buying
Investment and potential appreciation
When you buy a property, you are making an investment that can appreciate over time. Real estate has historically increased in value, and owning a home allows you to build equity as the property gains worth. This equity can be beneficial in the future, offering the potential to borrow against or sell for a profit.
Stability and control
Owning a home provides stability and control over your living space. You do not have to worry about lease renewals or changes in rental agreements. Homeowners have the freedom to modify and personalize their properties as they see fit, creating a space that truly reflects their lifestyle and taste.
Tax benefits
Homeownership offers various tax benefits that can potentially reduce your overall tax liability. Mortgage interest and property tax deductions are commonly available to homeowners, allowing them to lower their taxable income. These tax benefits can make buying a more attractive option for certain individuals.
Cons of Buying
Upfront and ongoing costs
Buying a home involves substantial upfront costs, including the down payment, closing costs, and potential property inspection fees. Beyond the initial expenses, homeowners are responsible for ongoing costs such as property taxes, home insurance, maintenance, and repairs. These additional financial burdens must be carefully considered when deciding to buy a property.
Less flexibility
Compared to renting, owning a property reduces flexibility, especially for individuals who anticipate frequent moves or significant life changes. Selling a home can be a lengthy and involved process, and in some cases, homeowners may find themselves unable to sell quickly due to market conditions, limiting their freedom to relocate as needed.
Conclusion
Deciding whether to rent or buy a property is a personal choice that depends on various factors, including your financial situation, lifestyle, and long-term goals. Renting offers flexibility and lower upfront costs, while buying provides stability, control, and the potential for financial gain. Consider your circumstances, weigh the pros and cons, and make a decision that aligns with your needs and aspirations.