Tips for First-Time Homebuyers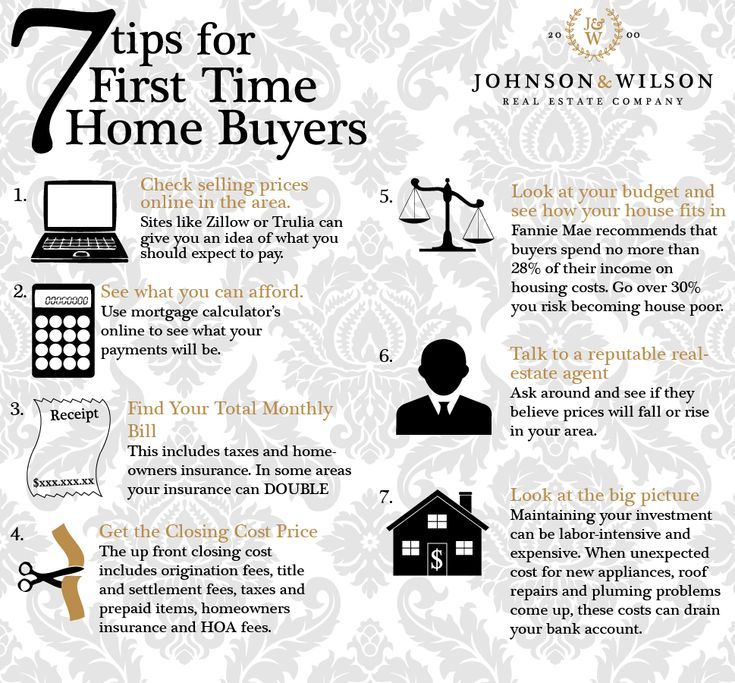 Buying a home for the first time can be an exciting yet overwhelming experience. It is a significant decision that requires careful planning and consideration. While the process can seem daunting, with the right guidance and preparation, first-time homebuyers can navigate the housing market successfully. In this article, we will discuss some essential tips that can help you make an informed decision and simplify your journey towards homeownership.
1. Set a Budget
Setting a budget should be your first step as a first-time homebuyer. Determine how much you can afford to spend on a house, considering factors such as your income, savings, and existing debt. Use online mortgage calculators to estimate monthly payments and evaluate your financial capacity. It is advisable to stick to your budget to avoid getting into a financial strain.
2. Save for a Down Payment
Saving for a down payment is crucial when buying a home. Aim to save at least 20% of the property's purchase price, as it allows you to avoid private mortgage insurance (PMI) and potentially secure a better interest rate. Automate your savings by setting up a separate account for your down payment and contribute regularly.
3. Get Pre-Approved for a Mortgage
Getting pre-approved for a mortgage gives you a clear understanding of how much you can borrow from a lender. It helps you narrow down your home search to properties within your budget and demonstrates to sellers that you are a serious buyer. Shop around and compare mortgage rates and terms from different lenders to find the best fit for your financial situation.
4. Research the Housing Market
Researching the housing market is essential to make an informed decision. Familiarize yourself with the real estate trends, property values, and neighborhood dynamics in the areas you are interested in. Consider working with a reputable real estate agent who has extensive knowledge of the local market and can provide valuable insights and guidance.
5. Prioritize Your Needs
Make a list of your needs and prioritize them when searching for a home. Think about factors such as location, proximity to schools or workplaces, amenities, and desired home size. Having clear priorities will help you stay focused and make the right decision when choosing a property.
6. Don't Skip the Home Inspection
A home inspection is a crucial step in the homebuying process. Hire a professional home inspector who can thoroughly evaluate the property's condition and identify any underlying issues. This will allow you to make an informed decision and negotiate repairs or price adjustments if necessary.
7. Consider Future Expenses
When budgeting for your new home, consider future expenses such as property taxes, homeowners association (HOA) fees, maintenance costs, and potential renovations. These expenses can add up, so it's important to factor them into your budget to ensure you can comfortably afford your home in the long run.
8. Evaluate Financing Options
Explore different financing options available to first-time homebuyers. Research programs and grants that offer down payment assistance or favorable terms for buyers with limited income or credit history. Familiarize yourself with the requirements and eligibility criteria to take advantage of these opportunities.
Conclusion
Becoming a first-time homebuyer is an exciting milestone, and with proper planning and preparation, it can become a smooth and rewarding experience. By setting a budget, saving for a down payment, getting pre-approved for a mortgage, conducting market research, considering your needs, prioritizing a home inspection, accounting for future expenses, and evaluating financing options, you will make informed decisions that lead you to your dream home. Remember to consult professionals, such as real estate agents and mortgage lenders, for personalized guidance throughout the process. Good luck on your journey to homeownership!