How to Stage Your Home for a Quick Sale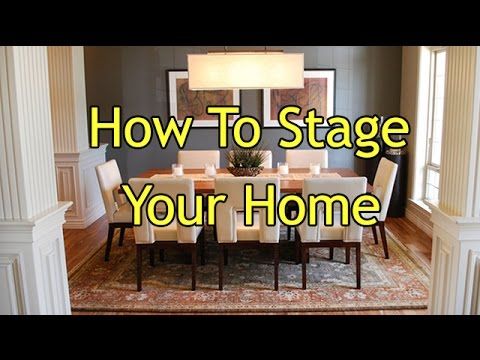 When it comes to selling a house, first impressions matter. Properly staging your home can significantly increase its appeal to potential buyers, ultimately resulting in a quicker sale. In this article, we will discuss some practical tips and strategies to help you stage your home effectively and attract the right buyers.
Decluttering
The first step in staging your home is decluttering. Remove any unnecessary items or personal belongings that may distract potential buyers. Clear countertops, shelving, and floors to create a sense of space and allow buyers to imagine themselves living in the house.
Consider removing bulky furniture to make rooms appear larger. Clear out closets and storage areas to showcase their potential storage capacity. By decluttering, you create a clean and inviting environment that appeals to a broader range of buyers.
Lighting
Proper lighting can have a significant impact on how your home is perceived. Maximize natural light by opening curtains and blinds. Replace any burned-out bulbs and ensure all rooms have adequate lighting.
Consider using strategically placed lamps or decorative lighting fixtures to create a warm and inviting atmosphere. Well-lit rooms appear more spacious and welcoming to potential buyers.
Neutral Colors
When staging your home, it is essential to create a neutral color palette. Bold and vibrant colors may appeal to some individuals, but they can be off-putting to potential buyers who prefer a more blank canvas to put their personal touch on.
Consider repainting walls in neutral shades such as beige, taupe, or light gray. This creates a clean and fresh backdrop that allows buyers to envision their style and furniture in the space.
Showcasing Rooms
Each room should have a clear purpose and be presented accordingly. Arrange furniture in a way that highlights the functionality and flow of the space. Rearrange or remove any bulky or mismatched furniture pieces that may hinder the overall aesthetic appeal.
Utilize staging props and accessories to showcase the potential use of the room. For example, set the dining table with elegant place settings or stage the patio with cozy outdoor furniture. These little touches can help buyers envision themselves living in the space.
Curb Appeal
The exterior of your home is the first thing potential buyers see, so it's crucial to create an appealing first impression. Enhance your curb appeal by maintaining a well-manicured lawn, trimming bushes, and adding colorful plants or flowers.
Consider repainting the front door or installing new house numbers and a polished mailbox. These small upgrades can make a big difference in enhancing the overall aesthetics and attracting buyers.
Consider Professional Staging
If you want to go the extra mile, consider hiring a professional staging company. These experts have a keen eye for design and understand how to enhance the appeal of your home effectively.
A professional stager can help you rearrange furniture, choose stylish accessories, and create a harmonious atmosphere throughout your home. While there may be a cost involved, their expertise can maximize your chances of selling quickly and at a higher price.
Final Touches
Before showing your home to potential buyers, make sure it is clean, fresh, and free of any odors. Deep clean carpets, dust all surfaces, and polish mirrors and windows. Remove any personal photographs or memorabilia to create a neutral environment.
Add finishing touches such as fresh flowers, scented candles, or tasteful artwork to create a welcoming ambiance. Pay attention to small details and ensure everything is in good working order. These final touches can make a lasting impression on potential buyers.
Conclusion
Staging your home for a quick sale requires attention to detail and creating a space that appeals to a wide range of potential buyers. By decluttering, utilizing proper lighting, choosing neutral colors, showcasing each room's purpose, enhancing curb appeal, and considering professional staging, you can significantly increase the chances of selling your home quickly.
Remember, first impressions matter, so invest time and effort into staging your home to make it irresistible to potential buyers. With the right presentation, you'll be one step closer to a successful and swift sale.