Cost-Efficient Home Energy Upgrades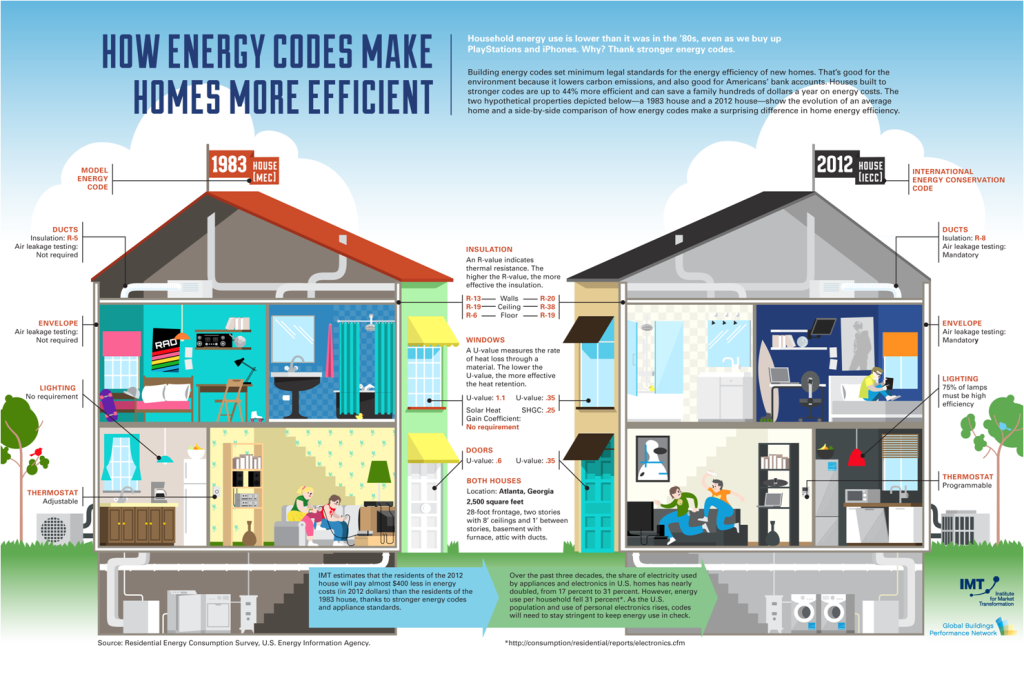 As energy costs continue to rise, many homeowners are searching for ways to make their homes more energy-efficient without breaking the bank. Luckily, there are several cost-efficient upgrades that can help you save money on your energy bills while also reducing your carbon footprint. In this article, we will explore some of the most effective and affordable home energy upgrades available.
1. LED Lighting
One of the simplest and most cost-efficient upgrades you can make to your home is replacing traditional incandescent light bulbs with energy-efficient LED bulbs. LED bulbs use significantly less energy and last much longer than traditional bulbs, making them an excellent choice for long-term savings. Additionally, LED bulbs come in a variety of brightness levels and colors, allowing you to find the perfect lighting for each room in your home.
2. Energy-Efficient Appliances
Another impactful home energy upgrade is investing in energy-efficient appliances. Appliances such as refrigerators, washing machines, and dishwashers account for a significant portion of a home's energy usage. By purchasing appliances with an Energy Star certification, you can ensure that they meet strict energy efficiency standards. These appliances use less electricity or water, leading to substantial savings in the long run.
3. Programmable Thermostat
Installing a programmable thermostat can also significantly contribute to energy savings. With a programmable thermostat, you can set different temperature schedules for different times of the day or week, allowing you to optimize heating and cooling in your home. For example, you can program the thermostat to automatically lower the temperature when you're not at home or during the night when you're sleeping. This simple upgrade can lead to substantial energy savings throughout the year.
4. Insulation and Weatherstripping
Poor insulation and air leaks can result in significant energy losses in a home. By improving insulation in your home's walls, attic, and floors, you can prevent heat from escaping during the winter and entering during the summer. Additionally, installing weatherstripping on windows and doors can further reduce air leaks, helping to maintain a comfortable indoor temperature while lowering energy consumption. These upgrades are relatively inexpensive and can provide immediate and long-term energy savings.
5. Solar Panels
While the initial cost may be higher, installing solar panels on your home can be a highly cost-effective long-term investment. Solar panels harness renewable energy from the sun, allowing you to generate your electricity and reduce your dependence on the grid. Over time, the savings on energy bills can offset the initial investment, and in some cases, even result in net financial gains. Additionally, installing solar panels contributes to a cleaner environment by reducing reliance on fossil fuels.
6. Energy-Efficient Windows
Windows can be a significant source of heat loss or gain in a home. By upgrading to energy-efficient windows, you can improve insulation and reduce drafts, leading to energy savings on heating and cooling costs. Energy-efficient windows are designed with special coatings and multiple panes of glass to improve thermal performance. Additionally, they can also provide better noise insulation and increased comfort in your living spaces.
Conclusion
Investing in cost-efficient home energy upgrades not only helps you save money on your energy bills but also benefits the environment by reducing carbon emissions. By incorporating LED lighting, energy-efficient appliances, programmable thermostats, insulation and weatherstripping, solar panels, and energy-efficient windows, you can make significant strides towards an energy-efficient home. Start small and gradually implement these upgrades, and before you know it, you'll be enjoying the benefits of lower energy bills and a more sustainable lifestyle.