Stay Ahead of the Game: Latest Real Estate Market Trends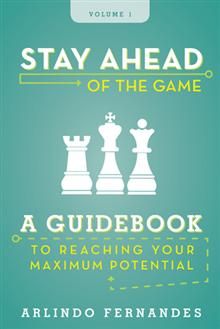 Stay Ahead of the Game: Latest Real Estate Market Trends

The real estate market is constantly evolving, and staying on top of the latest trends is crucial for both buyers and sellers. Whether you are looking to purchase a new property or sell your current one, understanding the current market trends will help you make informed decisions and stay ahead of the game. In this article, we will explore some of the latest real estate market trends and how you can leverage them to your advantage.
1. Increasing Demand for Outdoor Spaces
One of the key trends in the real estate market is the increasing demand for outdoor spaces. With people spending more time at home due to the pandemic, the importance of having a functional and appealing outdoor space has never been higher. From backyard patios and decks to rooftop gardens, properties with well-designed outdoor spaces are highly sought after. As a buyer, consider properties that offer a seamless indoor-outdoor living experience. As a seller, invest in improving your property's outdoor areas to attract potential buyers.
2. Remote Work and Home Offices
The rise of remote work has significantly impacted the real estate market. As more people are working from home, the need for dedicated home office spaces has increased. Buyers are now placing a higher priority on properties that offer a suitable space for a home office. Sellers can capitalize on this trend by showcasing any existing home office spaces or highlighting the potential for creating one. Additionally, properties located in areas with excellent internet connectivity and access to coworking spaces are also in high demand.
3. Sustainable and Green Homes
Environmental consciousness is becoming a more prominent factor in the real estate market. Buyers are increasingly interested in properties that are energy-efficient, sustainable, and have a minimal carbon footprint. Features such as solar panels, efficient insulation, and eco-friendly building materials are now major selling points. As a seller, consider making eco-friendly upgrades to your property to attract environmentally-conscious buyers. Buyers should look for properties that have been certified as green buildings or that offer scope for future improvements in sustainability.
4. Technology Integration
Technology has revolutionized the way we live and work, and the real estate market is no exception. The integration of smart home devices and automation systems is becoming increasingly common. Buyers are looking for properties that offer advanced technology features such as voice-controlled assistants, remote access security systems, and energy management tools. Sellers can enhance the appeal of their properties by integrating these technologies or highlighting existing features. Additionally, virtual tours and online listings have become essential tools for buyers and sellers in the digital age.
5. Shift in Urban Living
The pandemic has caused a shift in the way people perceive urban living. As cities became hotspots for the spread of the virus, many people have started considering suburban or rural areas as viable alternatives. The real estate market has seen increased demand for properties in less densely populated areas, with buyers seeking larger homes and outdoor spaces. Sellers should emphasize these features when marketing their properties to attract buyers who are looking to escape the city.
In conclusion, staying ahead of the game in the real estate market requires staying informed about the latest trends. Whether it's the increasing demand for outdoor spaces or the rise of remote work, understanding these trends will help you make informed decisions as a buyer or seller. By leveraging these trends to your advantage, you can stay ahead of the competition and navigate the ever-evolving real estate market successfully.