Family-Friendly Homes: Find the Perfect Fit for Your Loved Ones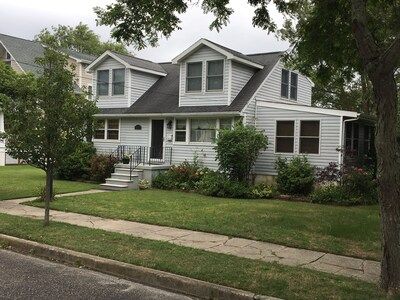 Family-Friendly Homes: Find the Perfect Fit for Your Loved Ones

When it comes to finding a new home for your family, there are several factors to consider. From location and size to safety and amenities, it's important to choose a family-friendly home that suits the needs of your loved ones. In this article, we will explore some key aspects to keep in mind when searching for the perfect fit.
Location Matters
One of the primary considerations while searching for a family-friendly home is the location. The neighborhood where you choose to settle down should offer a safe and friendly environment. Look for areas with low crime rates, good schools, and ample recreational spaces. Proximity to essential amenities such as grocery stores, healthcare facilities, and parks is also crucial for the convenience and well-being of the entire family.
Size and Layout
The size and layout of your potential family home are important factors. Consider the number of bedrooms and bathrooms required to comfortably accommodate all family members. The layout of the house should be functional and offer enough space for everyone to move around freely. An open floor plan can provide a conducive environment for family interaction, while separate rooms may offer privacy when needed.
Outdoor Spaces and Safety
Outdoor spaces such as a backyard or a nearby park can be invaluable for families. Children need space to play and explore, so having safe and secure outdoor areas is essential. Look for homes that have fenced yards, well-maintained gardens, or access to nearby parks or playgrounds. Safety features such as childproofed cabinets, stairs secured with gates, and secure windows and doors are also crucial to ensure the well-being of your loved ones.
Amenities for All Ages
Consider the amenities available within and around your potential family-friendly home. Look for communities that offer amenities suitable for all ages. This can include parks, swimming pools, sports fields, walking trails, or community centers that offer various activities and programs. These amenities can enhance the quality of life for your family and provide opportunities for recreation, socializing, and personal development.
Storage and Organization
A family-friendly home needs to be able to accommodate the storage needs of its occupants. Look for homes with ample storage spaces such as closets, cabinets, and pantry areas. This will help keep the living areas clutter-free and organized. Having designated spaces for toys, books, and other belongings can contribute to a tidy and comfortable living environment.
Schools and Education
If you have school-age children, proximity to excellent schools is a significant factor to consider. Do thorough research on the local schools and their ratings. Consider visiting the schools and meeting the faculty to ensure they align with your educational goals and values. A good education is essential for the growth and development of your children, so choosing a home close to quality schools can be advantageous.
Conclusion
Choosing a family-friendly home is a significant decision that can directly impact the well-being and happiness of your loved ones. Consider factors such as location, size, safety, amenities, storage, and education when searching for the perfect fit. By prioritizing the needs of your family, you can find a home that provides a nurturing and comfortable environment for everyone to thrive.