Home Buying 101: Essential Tips and Advice for First-Time Buyers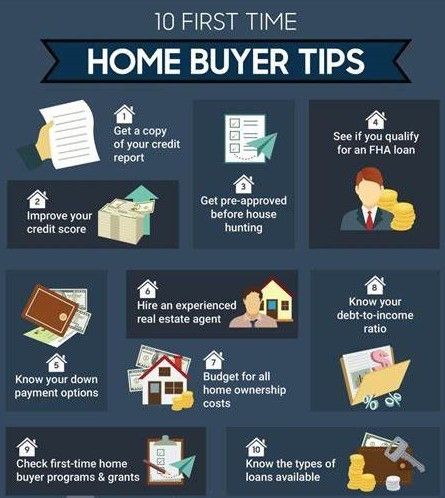 Home Buying 101: Essential Tips and Advice for First-Time Buyers

Buying a home is a major milestone in anyone's life, and as a first-time buyer, navigating the housing market can feel overwhelming. Fortunately, with a little research and preparation, you can be well-equipped to make an informed decision. Here are some essential tips and advice to help you on your home buying journey.
Evaluate Your Finances
The first step in home buying is assessing your financial situation. Take a close look at your income, savings, and credit score. This will give you an idea of how much house you can afford and will determine your eligibility for a mortgage. It's essential to have a good credit score to secure a reasonable interest rate on your loan.
Set a Realistic Budget
Once you know your financial standing, it's crucial to set a realistic budget. Consider all the costs associated with homeownership, including the down payment, closing costs, property taxes, and monthly mortgage payments. Don't forget to leave room for unexpected expenses and maintenance costs.
Get Pre-Approved for a Mortgage
Getting pre-approved for a mortgage is a wise move before starting your home search. It shows sellers that you are a serious buyer and gives you a clear budget to work with. Approach different lenders to get the best rates and terms, and compare their offers to find the most suitable loan for your needs.
Research Neighborhoods
Choosing the right neighborhood is as important as finding the perfect home. Consider your lifestyle, commute time, proximity to essential amenities, and the quality of schools in the area. Take the time to visit different neighborhoods at different times of the day to get a sense of the atmosphere.
Work with a Real Estate Agent
Enlisting the services of a trusted real estate agent can make a world of difference in your home buying experience. A qualified agent will have extensive knowledge of the market, guide you through the entire process, and negotiate on your behalf. They can help you find listings that match your criteria and provide valuable insights.
Inspect Before You Buy
When you find a potential home, it's crucial to have a professional inspection done. Hire a licensed inspector to assess the overall condition of the property, including the structure, plumbing, electrical systems, and any potential issues. This will ensure that you are making an informed decision and won't be faced with unexpected problems down the road.
Be Patient and Don't Settle
Buying a home is a significant investment, so don't rush into making a decision. Be patient and take the time to explore different options until you find the right fit. Don't settle for something you're not completely satisfied with, as this is a long-term commitment.
Understand the Buying Process
Lastly, familiarize yourself with the home buying process. Understand the legalities, paperwork, and timelines involved in purchasing a property. This knowledge will help you feel more confident and prepared throughout the transaction.
In conclusion, buying your first home doesn't have to be an intimidating process. With careful planning, budgeting, and the right guidance, you can navigate the housing market with ease. Use these essential tips and advice to make informed decisions and find your dream home.