Housing Market Insights: Analyzing Supply and Demand Dynamics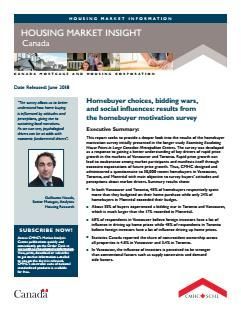 Housing Market Insights: Analyzing Supply and Demand Dynamics

The housing market is a crucial sector of any economy and plays a significant role in shaping the overall financial landscape. Understanding the dynamics of supply and demand in the housing market is essential for investors, real estate professionals, and policymakers.
The Concept of Supply and Demand
Supply and demand are fundamental forces that drive any market, including the housing market. Simply put, supply refers to the amount of housing available for sale or rent in a particular market at a given time, while demand represents the desire and ability of buyers or renters to acquire these properties.
When the supply of available housing exceeds the current demand, it creates a buyer's market. In this scenario, buyers have more choices, and sellers may need to reduce prices or offer incentives to attract buyers. On the other hand, when demand surpasses the supply, a seller's market emerges, resulting in increased competition among buyers and potentially driving up prices.
Factors Affecting Supply
The supply of housing can be influenced by various factors, some of which include:
Economic conditions: Economic booms can lead to increased construction activity, resulting in more housing supply. Conversely, economic downturns may reduce construction and limit supply.
Government regulations: Zoning laws, building codes, and other regulations can impact the ease and cost of new construction, directly influencing housing supply.
Land availability: The availability of land for development plays a crucial role in determining the level of housing supply in a particular area. Limited available land can restrict construction and constrain supply.
Population growth: Areas experiencing significant population growth may face supply challenges as demand outpaces construction efforts, resulting in reduced housing inventory.
Factors Influencing Demand
The demand for housing can be influenced by several factors, such as:
Population demographics: The age, income levels, and lifestyle preferences of a population can impact the demand for housing types (e.g., single-family homes, apartments, retirement communities, etc.).
Interest rates and financing options: Low-interest rates and favorable financing terms can stimulate demand by making homeownership more affordable.
Economic stability: High employment rates, wage growth, and overall economic prosperity can contribute to increased housing demand.
Government policies: Incentives such as tax credits, subsidies, and first-time homebuyer programs can have a direct impact on housing demand.
Analyzing the Market
To gain insights into the housing market and make informed decisions, market analysis is crucial. Various methods and data sources can be utilized, including:
Real estate market reports: These reports contain valuable information about current inventory levels, median prices, days on the market, and other key indicators. They help analyze supply and demand dynamics.
Trends and forecasts: Studying historical trends and making future projections based on factors such as population growth, economic indicators, and policy changes can assist in understanding future supply and demand scenarios.
Comparative market analysis: This analysis involves evaluating similar properties' sales data to determine market trends and assess pricing strategies.
Local and regional data: Analyzing data specific to the target market can provide insights into supply and demand at a more granular level.
Conclusion
Analyzing the supply and demand dynamics in the housing market is crucial for all stakeholders involved. Understanding the factors influencing supply and demand can help professionals make informed decisions, identify investment opportunities, and contribute to a well-functioning housing market.