Renovating Your Home on a Budget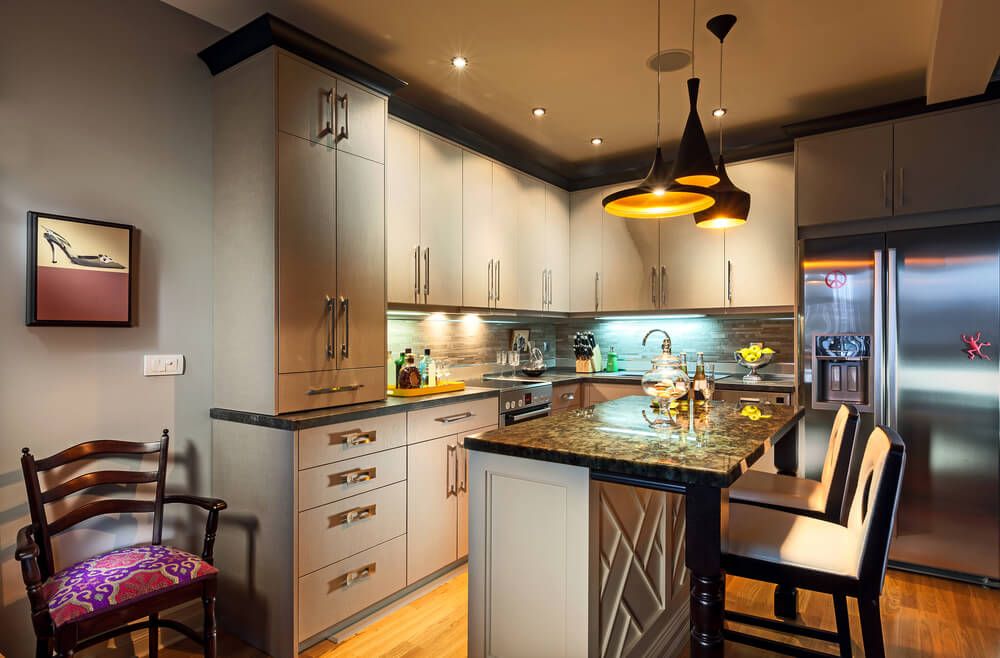 Renovating your home can be an exciting project that can breathe new life into your living space. However, many people shy away from renovations due to budget constraints. The good news is that with careful planning and smart choices, you can renovate your home on a budget without compromising on style or quality.
1. Set a Realistic Budget
The first step in any renovation project is setting a realistic budget. Determine how much you can afford to spend and allocate your funds accordingly. Consider the cost of materials, labor, and any additional expenses that might arise during the renovation process.
2. Prioritize Your Renovation Needs
Identify the key areas or aspects of your home that need renovation the most. Focus on addressing these priorities first, and if your budget allows, move on to secondary areas. By prioritizing your needs, you can avoid overspending on unnecessary upgrades.
3. DIY vs. Hiring Professionals
Consider which aspects of the renovation project you can handle yourself and where you might need to hire professionals. DIY tasks like painting, installing new fixtures, or basic landscaping can help you save money. However, certain projects, such as electrical work or plumbing, are best left to professionals for safety reasons.
4. Research and Compare Prices
Take the time to research and compare prices for materials, appliances, and services. Look for sales, discounts, or special offers from local retailers. Additionally, consider purchasing second-hand items or looking for gently used materials that can help you stay within your budget without compromising on quality.
5. Repurpose and Upcycle
Renovations don't always necessitate buying everything brand new. Consider repurposing or upcycling existing items in your home. For example, you can paint and revive old furniture, or repurpose glass jars into stylish storage containers. These small changes can add a unique touch to your home while saving you money.
6. Focus on Paint and Lighting
One of the most cost-effective ways to transform a space is through paint and lighting. A fresh coat of paint in a new color can instantly update the look of a room. Similarly, changing lighting fixtures or adding new sources of light can create a whole new ambiance without breaking the bank.
7. Opt for Affordable Flooring Options
Replacing flooring can be a major expense in a renovation project. Instead of going for expensive hardwood or tile, consider more budget-friendly options like laminate or vinyl flooring. These materials come in a variety of styles and designs, often mimicking the look of more expensive materials.
8. Embrace Energy Efficiency
Not only does opting for energy-efficient upgrades benefit the environment, but it can also save you money in the long run. Invest in energy-efficient appliances, LED light bulbs, and good insulation to reduce your utility bills. Look for government rebates or incentives that may help offset the initial costs.
9. Take Advantage of Open Spaces
Open concept living spaces are becoming increasingly popular and provide a sense of spaciousness without the need for extensive renovations. Consider removing non-load-bearing walls to create a more open and inviting atmosphere. This simple change can make a world of difference.
10. Plan for the Future
When renovating on a budget, it's essential to consider the long-term benefits. Make choices that will not only improve your home's value but also withstand the test of time. Quality materials and timeless design elements will help ensure that your investment lasts for years to come.
Conclusion
Renovating your home on a budget is an achievable goal with the right planning and knowledge. By setting a realistic budget, prioritizing needs, researching prices, and taking advantage of cost-effective options, you can transform your home without breaking the bank. Remember, a little creativity and resourcefulness can go a long way in making your dream home a reality.