Professional Property Management: Handling Every Detail with Care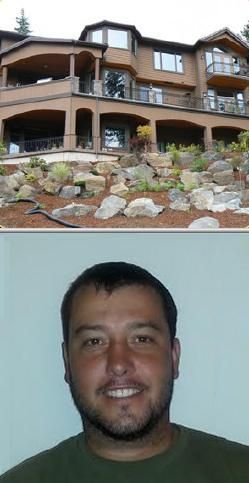 Professional Property Management: Handling Every Detail with Care
Introduction
Whether you own a single rental property or a vast portfolio of investment properties, managing them can be a time-consuming and complex task. To alleviate the burden and ensure the smooth operation of your properties, professional property management services are a wise choice. With their expertise and attention to detail, these professionals handle every aspect of property management with utmost care, allowing you to focus on other aspects of your life or business.
The Benefits of Professional Property Management
Professional property management provides numerous benefits that make it a worthwhile investment. Let's explore some key advantages:
1. Tenant Screening and Selection
One essential aspect of property management is finding reliable and responsible tenants. Professional property managers handle the screening process meticulously by conducting background checks, verifying references, and evaluating credit scores. Their extensive experience in tenant selection ensures that your properties are occupied by individuals who will treat them with respect and pay their rent on time.
2. Marketing and Advertising
Effective marketing is crucial for attracting the right tenants to your properties. Professional property managers have a deep understanding of the market and know the most effective advertising channels to use. Whether it's online platforms, printed media, or signage, they create compelling listings that highlight your property's unique features and attract interested parties quickly.
3. Rent Collection and Financial Management
Managing rent collection and ensuring timely payments can be an arduous task. Property management professionals handle this responsibility for you, eliminating the hassles of chasing after late payments. They have streamlined systems in place to collect rent on time and take appropriate action if disputes or issues arise. Moreover, they handle all financial aspects, including budgeting, accounting, and generating detailed monthly reports to keep you updated on your property's financial performance.
4. Repairs and Maintenance
Maintaining properties is essential for preserving their value and keeping tenants satisfied. Professional property managers coordinate regular maintenance, inspections, and repairs, ensuring that your properties are in top-notch condition. They have established relationships with reliable contractors and vendors, allowing them to promptly address any issues that arise while adhering to quality standards and cost considerations.
5. Legal Compliance
Property management is subject to numerous laws and regulations that need to be followed to avoid legal complications. Professional property managers have extensive knowledge of these regulations and keep themselves updated with any changes. They ensure that your properties adhere to all legal requirements, including safety standards, tenant rights, and property inspections, minimizing the risk of legal disputes and potential financial penalties.
Choosing the Right Property Management Company
When it comes to selecting a property management company, it's essential to consider a few key factors:
Experience and Reputation
Choose a company with a proven track record of successful property management. Look for testimonials and online reviews to gauge their reputation and ensure they have extensive experience in managing properties similar to yours.
Services Offered
Consider your specific needs and find a property management company that offers a comprehensive range of services to suit them. This may include tenant screening and selection, marketing and advertising, rent collection, maintenance and repairs, financial management, and legal compliance.
Communication and Accessibility
Clear and open communication is crucial for a successful partnership with a property management company. Ensure that they provide prompt and responsive communication channels, allowing you to stay informed about the status of your properties and address any concerns that may arise.
Pricing Structure
Discuss the pricing structure with potential property management companies to ensure it aligns with your budget and provides good value for the services offered. Clarify all fees and charges upfront to avoid any surprises later on.
Conclusion
Professional property management offers a range of benefits that save you time, money, and headaches. By entrusting your properties to experts in the field, you can rest assured knowing that every detail is handled with care. From tenant selection to repairs and legal compliance, professional property managers ensure your properties thrive while freeing up your time for other endeavors.