Invest in Success: Explore Lucrative Commercial Properties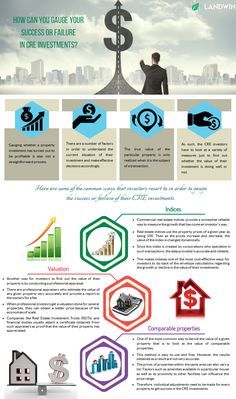 Invest in Success: Explore Lucrative Commercial Properties

If you are looking for a lucrative investment opportunity, look no further than commercial properties. Many savvy investors have discovered the potential for high returns and long-term stability that comes with investing in commercial real estate. In this article, we will discuss why commercial properties are worth considering and how you can start exploring this exciting market.
The Benefits of Commercial Properties
So, why should you consider investing in commercial properties? Here are a few key benefits:
Higher income potential: Commercial properties typically generate higher rental income compared to residential properties. Businesses are willing to pay a premium for prime locations, making commercial rentals more profitable.
Longer lease terms: Tenants in commercial properties often sign longer lease agreements compared to residential tenants. This means you can enjoy a stable cash flow with fewer vacancies and turnovers.
Less competition: While residential real estate is highly competitive, the commercial market provides more opportunities for investors. The limited availability of suitable commercial spaces and the higher barrier to entry serve as a deterrent to many investors.
Appreciation potential: Commercial properties located in prime areas have the potential to appreciate over time. As the surrounding area develops and business demand grows, your investment could significantly increase in value.
How to Get Started
Now that you understand the advantages of investing in commercial properties, it's time to explore this market. Here are some steps to help you get started:
1. Define Your Investment Strategy
Consider what type of commercial properties you are interested in. Do you prefer office buildings, retail spaces, industrial warehouses, or something else? Define your investment goals and criteria to narrow down your options.
2. Research the Market
Take the time to thoroughly research the local commercial real estate market. Understand the trends, demographics, and economic factors that can impact property values and rental demand. Look for emerging areas that show potential for growth.
3. Network with Professionals
Build relationships with real estate agents, brokers, and other professionals who specialize in commercial properties. They can provide valuable insights and help you find suitable investment opportunities. Attend networking events, join industry groups, and seek mentorship from experienced investors.
4. Analyze Potential Properties
Once you have identified potential commercial properties, conduct a thorough analysis. Consider factors such as location, property condition, tenant mix, and rental rates. Calculate projected cash flows and potential returns on investment.
5. Secure Financing
Commercial properties often require a significant amount of capital, so securing financing is crucial. Explore mortgage options, partner with other investors, or consider alternative financing methods to fund your investment.
6. Due Diligence and Negotiation
Before closing a deal, perform due diligence to uncover any potential issues or risks. Hire professionals to inspect the property and review legal documents. Negotiate the terms and conditions with the seller to ensure you are getting the best possible deal.
7. Property Management
Once you have acquired a commercial property, proper management is essential. Consider hiring a professional property management company to handle tenant relations, lease agreements, maintenance, and overall property upkeep.
Conclusion
Investing in commercial properties offers unique opportunities for long-term financial success. With higher income potential, longer lease terms, and the potential for property appreciation, commercial real estate can be a lucrative investment. By defining your investment strategy, researching the market, networking with professionals, analyzing potential properties, securing financing, conducting due diligence, and implementing effective property management, you can position yourself for success in this exciting market.