Retail Spaces: Ideal Locations for Business Growth and Success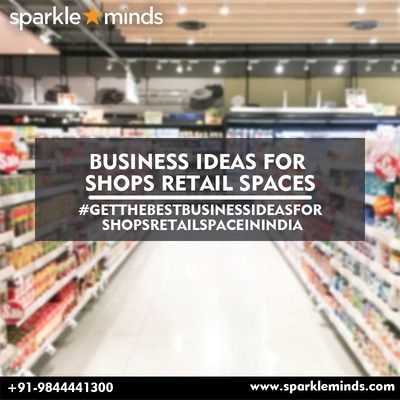 Retail Spaces: Ideal Locations for Business Growth and Success

In the world of retail, location is everything. Choosing the right retail space can make or break a business. The perfect location provides a steady flow of foot traffic, ample parking, and easy access for customers. It also enhances visibility and brand recognition, ultimately leading to business growth and success.
Strategic Planning for Success
Before diving into the vast sea of retail spaces, it is crucial to engage in thorough strategic planning. Identifying the target market, analyzing competitors, and understanding consumer behavior are essential steps in determining the ideal location.
Creating a roadmap of where your target customers are most likely to be found allows you to narrow down potential locations and maximize your chances of success. Conducting market research, understanding local demographics, and evaluating the demand for your products or services are all key factors to consider.
Visibility and Accessibility
Visibility is a critical component of retail success. A retail space that is easily visible from major roads and well-known landmarks can significantly impact the number of potential customers who come through your doors. High visibility helps to create brand awareness and makes it easier for customers to find your business.
In addition to visibility, accessibility is equally important. Ensuring that your retail space is easily accessible for customers, with sufficient parking and convenient public transportation options, is crucial. This accessibility ensures that customers can effortlessly reach your location, increasing foot traffic and overall sales.
Foot Traffic and Target Market
Foot traffic is the lifeblood of any retail business. Choosing a location with a high volume of foot traffic increases the potential for walk-in customers and impulse purchases. Retail spaces situated in busy shopping centers, near popular attractions, or in heavily populated urban areas often experience high foot traffic, making them desirable for businesses.
However, it is essential to align foot traffic with your target market. Understanding who your customers are and where they are likely to shop will help you identify the ideal location. For example, if you run a high-end boutique, a shopping center frequented by your target demographic would be more suitable than a bustling mall with a focus on bargain brands.
Competition and Complementary Businesses
While competition can be fierce, it can also be an indicator of a desirable location. Being in close proximity to complementary or similar businesses can draw in customers who are already interested in your products or services. For example, locating a coffee shop near a bookstore or placing a gym near a health food store can create synergistic effects that benefit all businesses involved.
However, it is important to strike a balance. Too much competition can lead to market saturation, making it more challenging to stand out and attract customers. Carefully evaluating the competition in the area and finding a balance between being too close or too far from similar businesses is crucial in choosing the ideal retail space.
Conclusion
Choosing the right retail space is a pivotal decision that can determine the success of a business. Strategic planning, visibility, accessibility, foot traffic, target market, and competition all play significant roles in finding an ideal location. By carefully evaluating these factors and making informed decisions, businesses can position themselves for growth and success in the competitive retail market.