Understanding Property Appraisals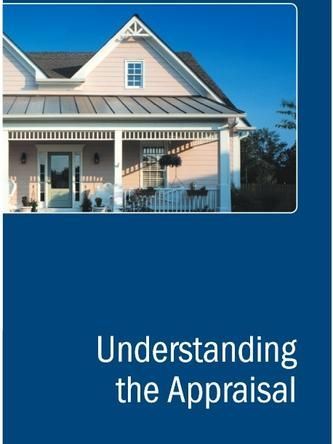 Property appraisals are a crucial part of the home buying process. If you are considering purchasing a property, it is essential to have a good understanding of how appraisals work and their importance.
What is a Property Appraisal?
A property appraisal is the act of evaluating a piece of real estate to determine its market value. Appraisals are carried out by certified appraisers who assess the property's condition, location, size, and other relevant factors. The goal is to provide an objective assessment of the property's worth.
The Importance of Property Appraisals
Property appraisals serve multiple purposes in real estate transactions:
1. Determining Market Value
The primary purpose of a property appraisal is to determine its market value. This value helps both buyers and sellers in negotiating a fair price for the property. Lenders also rely on appraisals to ensure that the property is worth the amount they are willing to lend.
2. Securing Financing
When you apply for a mortgage, most lenders require a property appraisal to assess the property's value. The lender needs to ensure that the loan amount does not exceed the value of the property. If the appraisal comes in lower than expected, it can significantly impact your ability to secure financing.
3. Assessing Property Condition
During an appraisal, a certified appraiser thoroughly inspects the property to assess its condition. They consider factors such as the overall structure, functionality, and any repairs or renovations required. This information is crucial for buyers to make informed decisions and negotiate repairs or price adjustments if necessary.
The Appraisal Process
The property appraisal process typically involves the following steps:
1. Property Inspection
An appraiser visits the property to examine its interior and exterior. They take note of the property's layout, number of rooms, amenities, and other features that contribute to its value.
2. Research and Analysis
The appraiser then conducts comprehensive research on comparable properties in the area, which have recently sold or are currently on the market. They analyze factors such as location, size, condition, and the overall real estate market trends.
3. Determining Market Value
Based on the inspection and research, the appraiser assigns a market value to the property. They take into account factors such as location, condition, recent sales data, and any unique features. The appraiser prepares a detailed report outlining their findings and justifications for the assigned value.
Challenges in Property Appraisals
Property appraisals are not without challenges. There are a few key factors that can impact the accuracy of an appraisal:
1. Subjectivity
While appraisers strive for objectivity, there are still elements of subjectivity involved, such as the interpretation of property features and market trends. Different appraisers may assign slightly different values to the same property.
2. Changing Market Conditions
Real estate market conditions can change rapidly, and comparables used in an appraisal may not always reflect the most up-to-date market trends. This can lead to discrepancies in the assessed value.
3. Unique Properties
Appraising unique or unconventional properties can be challenging as there may be limited comparable sales data available. Appraisers must rely on their expertise and knowledge of the local market to assign an accurate value.
Conclusion
Property appraisals play a crucial role in real estate transactions. They help determine the market value of a property, secure financing, and assess the property's condition. Understanding the appraisal process and its challenges can empower buyers and sellers to make informed decisions throughout the home buying process.