Market Insights: Analyzing Real Estate Trends and Predictions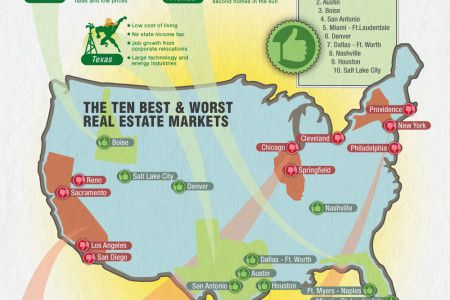 Market Insights: Analyzing Real Estate Trends and Predictions
Introduction
The real estate market is constantly evolving, influenced by numerous factors such as economic conditions, government regulations, and shifting demographics. Analyzing real estate trends and making accurate predictions is crucial for investors, developers, and homeowners alike. In this article, we will delve into the importance of market insights in understanding real estate trends and making informed decisions.
Understanding Market Insights
Market insights refer to a deep understanding of the real estate market, obtained through a comprehensive analysis of data and trends. By examining various factors such as supply and demand dynamics, housing affordability, interest rates, and employment rates, market insights provide valuable information to guide investment decisions.
Importance for Investors
For real estate investors, having access to market insights is crucial to identify profitable opportunities and mitigate risks. By analyzing trends in specific locations, investors can determine whether a property is undervalued or overpriced. They can also assess potential rental returns and future appreciation, enabling them to make informed investment choices.
Benefit for Developers
Market insights play a vital role in assisting developers in identifying market gaps and determining the demand for different types of properties. By understanding housing preferences and trends, developers can build projects that cater to the needs and desires of potential buyers or tenants. This helps reduce market saturation and ensures a higher likelihood of sales or rentals upon completion.
Impact on Homeowners
Market insights are also valuable for homeowners looking to sell or buy a property. By studying real estate trends, homeowners can determine the optimal time to sell their property to maximize profits. On the other hand, potential buyers can identify areas with higher appreciation rates and lower competition, making it easier to find attractive properties within their budget.
Data Analytics and Predictions
In recent years, advanced data analytics tools have revolutionized the real estate market. By leveraging big data, predictive models can be developed to forecast future trends accurately. These models consider historical data, economic indicators, and demographic factors to estimate property prices, rental yields, and market movements. Such predictions are invaluable for investors, developers, and policymakers when making long-term strategic decisions.
Conclusion
Market insights are indispensable for anyone involved in the real estate industry. Whether you are an investor, developer, or homeowner, understanding and analyzing real estate trends and predictions provide a competitive edge and contribute to making informed decisions. By leveraging data analytics and staying up-to-date with market dynamics, individuals can navigate the ever-changing real estate market successfully.