Mortgage Options and Interest Rates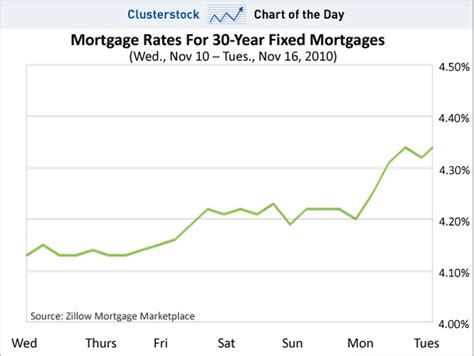 When looking to buy a home, understanding mortgage options and interest rates is crucial. The choices you make regarding mortgages can have a significant impact on your long-term financial situation. This article aims to provide you with a comprehensive guide to mortgage options and the importance of interest rates in the borrowing process.
Fixed Rate Mortgages
A fixed-rate mortgage is one of the most popular mortgage options among homebuyers. With a fixed-rate mortgage, the interest rate remains the same throughout the term of the loan. This means that your monthly mortgage payments will not change, providing stability and predictability.
Fixed-rate mortgages are ideal for individuals who want to budget their expenses accurately and do not want to be affected by fluctuating interest rates in the market. Even if interest rates rise in the future, your fixed rate remains unaffected, giving you peace of mind.
Adjustable Rate Mortgages
Unlike fixed-rate mortgages, adjustable rate mortgages (ARMs) have interest rates that can change over time. Typically, ARMs have a fixed rate for an initial period, which is often three, five, seven, or ten years. After this period, the interest rate adjusts periodically based on market conditions.
ARMs usually have lower initial interest rates compared to fixed-rate mortgages, making them attractive to some borrowers. However, it's important to note that once the initial period ends, the interest rate may increase, potentially resulting in higher monthly payments.
Interest Rates and Affordability
Interest rates play a vital role in determining the affordability of your mortgage. A slight difference in interest rates can have a significant impact on your monthly payments and the overall cost of your loan.
Lower interest rates generally mean lower monthly payments, allowing you to allocate more funds towards other expenses or savings. On the other hand, higher interest rates result in higher monthly payments, potentially impacting your financial flexibility.
Factors Affecting Interest Rates
Various factors influence mortgage interest rates, including:
Current economic conditions
Inflation rates
Government policies
Property location
Borrower's creditworthiness
It's essential to keep these factors in mind as you evaluate mortgage options. Understanding how they affect interest rates can help you make informed decisions and secure the most favorable rates.
Comparing Mortgage Options
When deciding between mortgage options, carefully consider your financial situation, long-term goals, and risk tolerance. Evaluate factors such as:
Your budget and ability to make monthly payments
Preferred loan term (e.g., 15 years, 30 years)
Anticipated changes in income over time
Your plans for the property (e.g., primary residence, investment)
By comparing mortgage options and understanding their implications, you can select the best mortgage for your unique circumstances.
Conclusion
Choosing the right mortgage option and understanding interest rates is crucial for any prospective homebuyer. Consider your financial goals, risk tolerance, and preferences when evaluating mortgage options. Whether you opt for a fixed-rate mortgage or an adjustable rate mortgage, always assess the long-term implications of interest rates. With thorough research and careful consideration, you can make an informed decision that sets you on the path to financial stability.