Investing in the Future: New Developments with High ROI Potential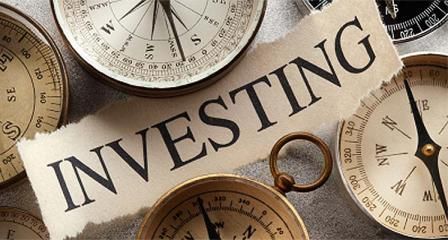 Investing in the Future: New Developments with High ROI Potential
Introduction
When it comes to investing, it is crucial to look ahead and identify opportunities that can yield higher returns on investment (ROI). As technology continues to advance and industries evolve, new developments emerge that have the potential to revolutionize various sectors. In this article, we will explore some of these new developments with high ROI potential to help you make informed investment decisions.
1. Artificial Intelligence (AI)
Artificial Intelligence has been making significant waves across industries. From automated customer service to self-driving cars, AI has proved its potential to transform business operations and enhance efficiency. Investing in AI-focused companies or emerging startups that specialize in AI technology can provide substantial ROI as the demand for AI-driven solutions is skyrocketing.
2. Renewable Energy
Renewable energy sources, such as solar and wind power, are gaining increasing importance as societies strive to reduce their carbon footprint. Governments worldwide are implementing favorable policies and incentives to promote renewable energy adoption. Investing in renewable energy companies or funds can lead to not only substantial financial gains but also contribute to a sustainable future.
3. E-commerce
The growth of e-commerce has been remarkable in recent years, with a dramatic shift in consumer behavior towards online shopping. Investing in e-commerce platforms or companies that provide e-commerce solutions can yield significant ROI. Additionally, considering the rise of mobile commerce, investing in mobile payment and app development can also be lucrative.
4. Healthcare Technology
The healthcare industry is constantly evolving, and technology plays a vital role in improving patient care and streamlining operations. Investing in healthcare technology companies that focus on innovations like telemedicine, electronic health records, or medical devices can offer substantial ROI potential. The global healthcare market is enormous, and advancements in technology continue to create opportunities for growth and profitability.
5. Electric Vehicles (EVs)
Electric Vehicles (EVs) are becoming increasingly popular as the world embraces greener transportation options. Governments worldwide are announcing ambitious plans to transition to electric vehicles, leading to a surge in demand. Investing in EV manufacturers, electric vehicle infrastructure, or companies that provide crucial EV components can be a smart long-term investment with high ROI potential.
Conclusion
Investing in the future is all about identifying new developments that align with changing trends and societal needs. The opportunities mentioned in this article represent just a fraction of the possibilities available. It is crucial to conduct thorough research, analyze market trends, and consult with financial experts before investing. By staying informed and making smart investment decisions, you can position yourself to reap the benefits of new developments with high ROI potential.