Bathroom Renovation Planning Guide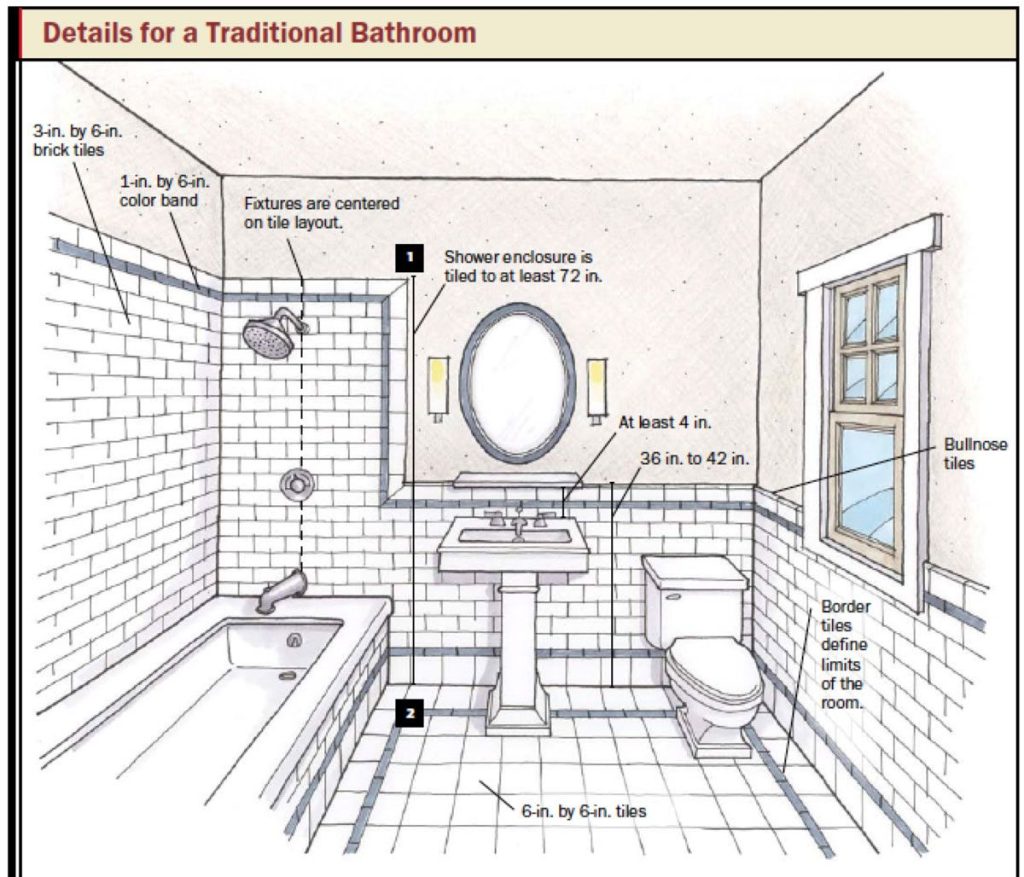 Renovating a bathroom can be an exciting yet challenging project. Proper planning is crucial to ensure that the end result is not only aesthetically pleasing but also functional. This comprehensive guide will provide you with essential tips and advice to help you navigate through the process of planning your bathroom renovation.
Setting a Budget
The first step in any renovation project is to determine your budget. Decide how much you are willing to invest and allocate funds accordingly. This will help you prioritize various aspects of the renovation and make informed decisions.
Evaluating the Space
Before you start any renovation, it's important to assess the current state of your bathroom. Determine the size, layout, and any existing issues that need to be addressed. Take measurements and note down any specific requirements or limitations.
Identifying Your Needs and Wants
Consider how you and your family use the bathroom. Identify any specific needs that should be met, such as additional storage space, improved lighting, or accessibility features. Separate these needs from your wants or cosmetic preferences.
Designing the Layout
Once you have a clear idea of your needs and wants, start designing the layout of your new bathroom. Consider the placement of fixtures, such as the bathtub, shower, toilet, and vanity. Optimize the use of space and ensure proper flow and functionality.
Choosing Materials and Finishes
Selecting the right materials and finishes is essential for both aesthetic appeal and durability. Consider factors such as moisture resistance, ease of cleaning, and overall style. Explore options for tiles, countertops, fixtures, and lighting that align with your preferred design aesthetic.
Hiring Professionals
Depending on the scale of your renovation, you may need to hire professionals such as architects, contractors, plumbers, or electricians. Research and choose reputable individuals or companies who have experience in bathroom renovations. Obtain multiple quotes and thoroughly check references.
Obtaining Permits
Depending on your location and the extent of the renovation, you may need to obtain permits from your local authorities. Check with your municipality to ensure you have the necessary permits in place before starting any work. Failure to do so can lead to costly penalties and delays.
Creating a Timeline
Outline a realistic timeline for your renovation project. Consider factors such as delivery timelines for materials, any required inspections, and the availability of the professionals you'll be working with. Allow some flexibility for unforeseen delays that may arise during the process.
Preparing for the Renovation
Before the renovation begins, make necessary preparations to ensure a smooth process. Clear out the existing bathroom and surrounding areas, protecting any items that need to remain in the space. Determine if alternative arrangements, such as temporary bathrooms or showers, are needed during the renovation period.
Monitoring the Progress
Throughout the renovation, regularly monitor the progress to ensure everything is going according to plan. Communicate with the professionals working on your project and address any concerns or changes that may arise. Regular inspections will help identify any potential issues early on.
Final Touches and Clean-up
Once the renovation is complete, add the final touches to your new bathroom. Install accessories, such as mirrors, towel racks, and shelving. Give the space a thorough clean-up to ensure it is ready for use.
Conclusion
Renovating a bathroom requires careful planning and attention to detail. By following this comprehensive guide, you'll be well-prepared to undertake your bathroom renovation project. Remember to always prioritize functionality, choose quality materials, and hire professionals when needed. With proper planning and execution, your new bathroom will become a stunning, functional oasis in your home.