Business Boom: Unlock Hidden Potential with Commercial Real Estate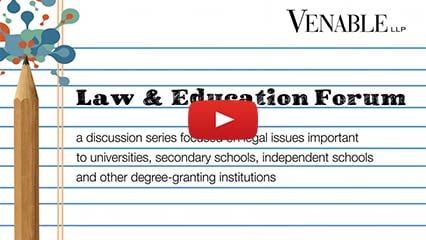 Business Boom: Unlock Hidden Potential with Commercial Real Estate

Commercial real estate has become a hot topic in the business world. With its potential to generate massive profits and open new avenues for growth, businesses are increasingly recognizing the value of investing in this sector. Whether you are a small business owner or a seasoned entrepreneur, understanding the benefits of commercial real estate can help you unlock hidden potential and take your business to the next level.
1. Increased Income Potential
One of the primary advantages of commercial real estate is its ability to provide increased income potential. Investing in commercial properties such as office spaces or retail centers can lead to substantial rental income. Unlike residential properties, commercial leases typically have longer terms, allowing for stable, long-term cash flow. Moreover, businesses are often willing to pay higher rents for well-located and well-maintained commercial spaces, leading to higher profits for property owners.
2. Diversification and Portfolio Growth
Commercial real estate offers an excellent opportunity for diversification and portfolio growth. By investing in a variety of commercial properties across different sectors such as office space, retail, industrial, or even hospitality, you can spread the risk and maximize your returns. This diversification helps protect your investment against market fluctuations and economic downturns, ensuring stability and consistent growth for your business.
3. Value Appreciation
Another key benefit of commercial real estate is its potential for value appreciation. Over time, well-located commercial properties tend to increase in value, providing you with significant capital gains. As businesses thrive and surrounding areas develop, the demand for commercial spaces escalates, driving up property prices. This appreciation in value can serve as a valuable asset for your business, allowing you to leverage it for future investments or sell it for a substantial profit.
4. Flexibility and Control
Investing in commercial real estate grants you more control over your business operations. Unlike renting, owning commercial properties puts you in charge of decisions related to the property, such as customization, expansion, or rental rates. This flexibility allows you to tailor the space to meet your business requirements and attract the ideal tenants. Additionally, having your own property reduces the risk of unexpected lease terminations or unfavorable rental terms, giving you greater stability and security.
5. Tax Advantages
Commercial real estate offers several tax advantages that can benefit your business. Property taxes, mortgage interest, and operating expenses can be deducted from your taxable income, lowering your overall tax liability. Additionally, depreciation allows you to deduct the cost of the property over its useful life, further reducing your tax burden. These tax benefits can free up additional funds, which can be reinvested in your business or used for further real estate acquisitions.
Conclusion
Commercial real estate presents a tremendous opportunity for businesses to unlock hidden potential and achieve remarkable growth. With increased income potential, diversification, value appreciation, flexibility, and tax advantages, investing in commercial properties has become a strategic move for entrepreneurs. By tapping into the power of commercial real estate, you can take your business to new heights, secure financial stability, and pave the way for long-term success.